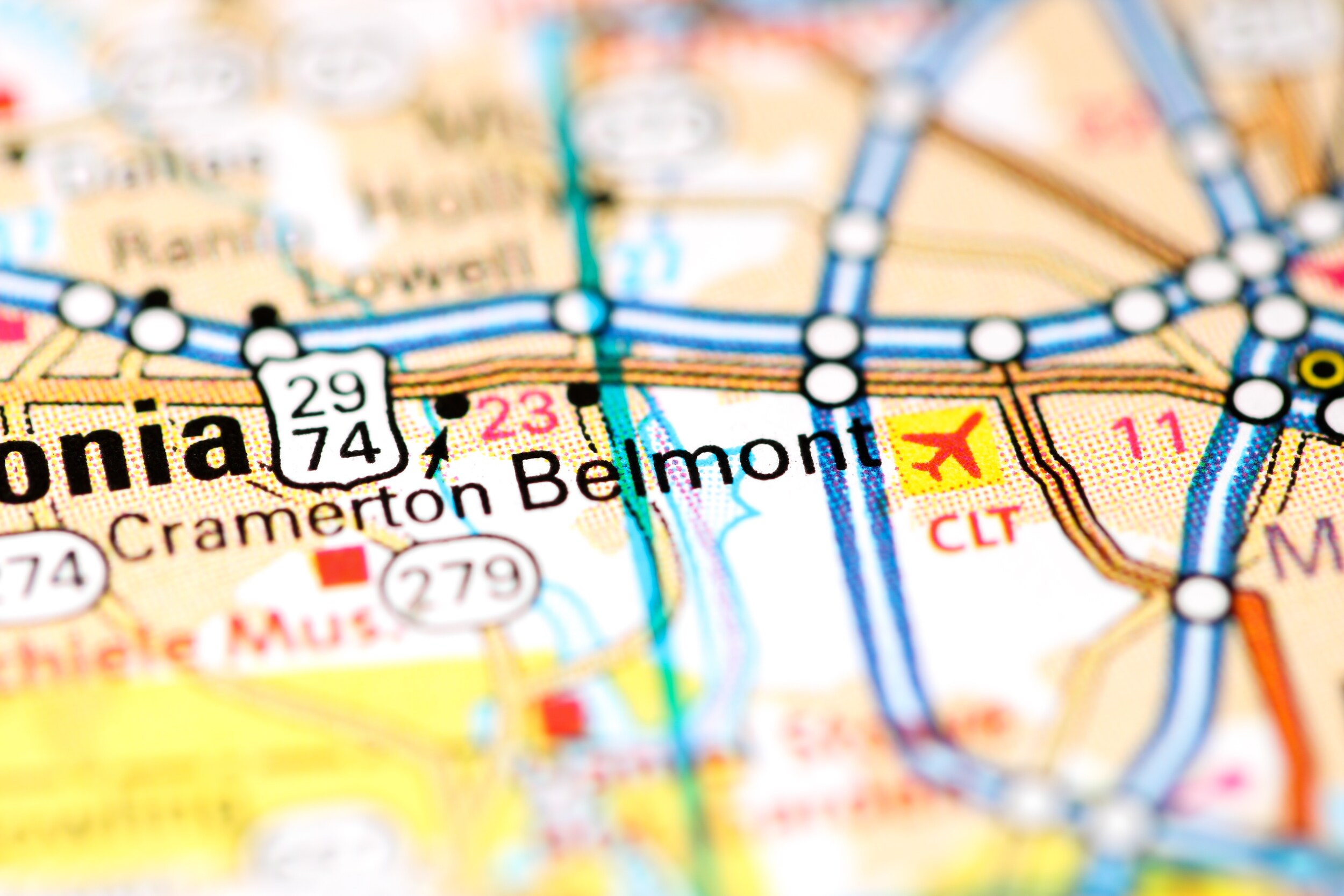 August is well underway and that means the kids are headed back to school and the roads are getting a little more convoluted, and we can't forget that football is back in action (Go Panthers). Here at your local Ford dealer, Keith Hawthorne Ford of Belmont, it's business as usual because selling cars for less is our deal to you, no matter the month or season. Roll into the new school year with a 2019 Ford model, such as the adventurous new 2019 Ford Ranger, or the 2019 Ford Fusion that's both stylish and efficient! Right now, is the best time to get into a new Ford, at Keith Hawthorne Ford of Belmont, with Summer incentives still going on until September 3rd!
Now, as we've done all Summer, when getting into a new 2019 or 2020 Ford model, what better way to spend some time behind the wheel than finding the best places around town to drive over to and explore? Since schools starting back up, we thought it'd be best to stay a bit closer to home this weekend and explore our local town of Belmont. Now, we know where to go for some mouth-watering Barbecue, but what other fun can we find? Hop in and join us as we cruise the streets to finf the top 3 places to check out in Belmont, North Carolina.
Daniel Stowe Botanical Garden
Whether with your significant other or the whole family, or even alone, the tranquility and beauty of the Daniel Stowe Botanical Garden is a sight to behold. Housed on 380 acres on the Banks of Lake Wylie, full of spectacular gardens, splendid fountains, and there's even an observatory full of tropical plants and more that you aren't accustomed to seeing around the state of North Carolina. Not only that but right now until September 2nd you can even experience the captivating Butterfly Bungalow. View more information about the Daniel Stowe Botanical Garden here.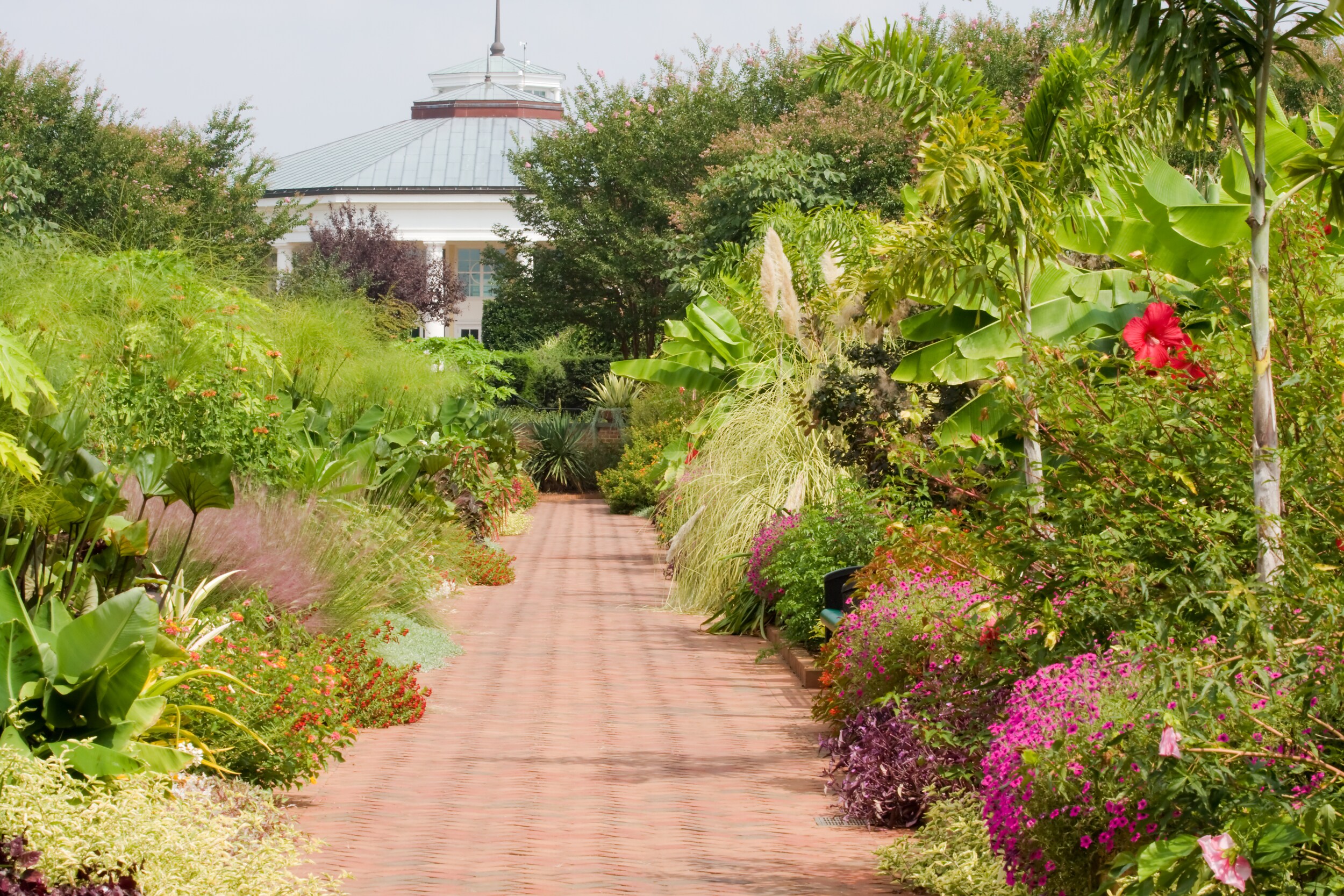 Goat Island Park
Contrary to the name, sadly, you won't be finding any goats here, but you will find a ton of outdoor activities ranging from walking trails, a fishing pier, an 18-hole disc golf course, and so much more. There's just so much open green here that you can relax and even have a picnic or just read a book at your own leisure. No wonder in just the seven years it's been open it's quickly become the best park in the area. No matte your plans, this park is perfect for just getting out of the house and spending some time outdoors.
Belmont Historic District
Belmont was originally settled in the 1750's, which at the time was called Garibaldi Station. Belmont would later become the official name as we now know it, which means Beautiful Mountain, because of how close it lies in proximity to Crowders Mountain. You'll find the same classic architecture from 1850 to 1949 in the Downtown Belmont Historic District which has been listed on the National Register of Historic Places since 1996. With around 270 classic buildings, including structures, from that same time period, being here is like stepping through a time machine. Whether you call Belmont home or you're just passing through, this is a one of the must-see places in the city.
-------
Take a ride around Belmont this weekend and check out these awesome places! As always, at Keith Hawthorne Ford of Belmont we're here to not only help you get into the car you desire for less, but to also serve the community we love by highlighting the awesome places and local businesses across the city of Belmont and beyond. So, come on in to save money on your next new or used vehicle and take advantage of the Keith Hawthorne Advantage, or join us around town for good times and even better conversation!