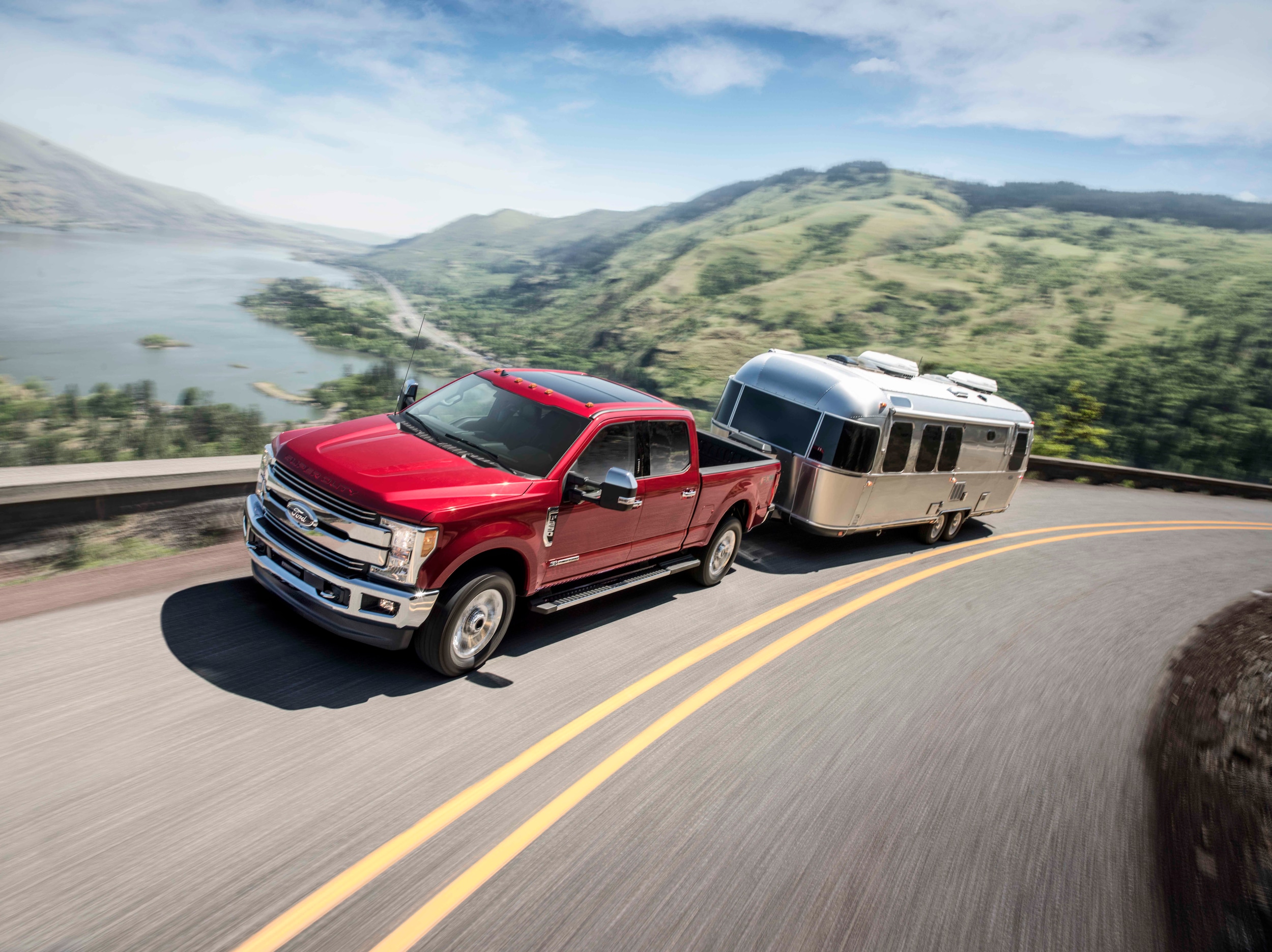 When the job calls for a little extra muscle, look no further than the 2019 Ford F-250. With power, strength, and capabilities that exceed any other truck on the market you can have peace of mind knowing that behind the wheel of the 2019 Ford F-250 you can handle any and all tasks that lay before you. With the time and attention to detail Ford put into the F-250 for 2019 it's no wonder J.D. Power named the 2019 F-250 the Highest Ranked Large Heavy-Duty Pickup in Initial Quality. For 2019 Ford went with a lighter body but don't fret, although the genius engineers behind the design were able to shave off some much needed pounds they actually were able to strengthen the frame of the chassis, making this the toughest Ford F-250 to date thanks to the use of high strength military grade aluminum alloy and a stronger high-strength steel frame and chassis components. If you've ever wondered when's the best time to get into an F-250, now has never been better, and with additional value added thanks to the Keith Hawthorne Advantage you'll have a Limited Powertrain warranty for life and more.
Read below for trim details and highlights and be sure to check out the entire 2019 Ford F-250 Lineup online here. With six different trim levels you can find the exact F-250 that fits your needs.
XL: The base level 2019 Ford F-250 is great truck that has all the essentials you'll need to get the job done. With automatic headlights and hill start assist features it still packs the newer tech you expect in a 2019 Ford truck. Additional features are available as well as packages such as the Power Equipment Group for super easy control and access over all mirrors and windows, and more. View our model lineup here on all 2019 Ford F-250's.
XLT: Take all the great things in the XL and enhance them even more, that's the 2019 Ford F-250 XLT. Upgraded with cloth-trimmed searing, a large 4-inch LCD display screen, and fully functional cruise control with power tailgate and door locks the F-250 XLT has more tech to make the job that much easier. Also, the XLT has available features such as a trailer tow hitch, voice navigation, additional lighting features for both the interior and exterior for more customization, optional Premium Package, and STX package. View specific model details here.
Lariat: The next level up in the F-250 lineup, the Lariat has enough bells and whistles to make this feel like a luxury truck with all the performance of a tow capable behemoth. Equipped with Leather-trimmed, and power adjustable front seats and optional vinyl or leather trimmed rear seating. Standard features on the Lariat also include a Bang & Olufsen 10-speaker premium sound system as well as a massive 8-inch LCD productivity screen, and auto-dimming rearview mirror technology. With more available options the 2019 Ford F-250 Lariat can double as an apartment, but for more details view our lineup here.
King Ranch: This is where Ford goes above and beyond. The 2019 Ford F-250 King Ranch offers and incredible number of standard features that rival vehicles well over six figures while still offering the work capabilities you come to love from the F-250. Luxury features such as heated and cooled seats come standard, as well as memory-enabled memory seats, and a heated steering wheel. Also, the 2019 F-250 King Ranch includes power-adjustable foot pedals with memory features, a remote tailgate, and remote start and stop features. There's so much to explore in the 2019 Ford F-250 King Ranch, view specific models here.
Platinum: More features, more luxury. The 2019 Ford F-250 Platinum takes the greatness of the King Ranch and amplifies it. Enhanced LED exterior lights, additional chrome details, and a fully adaptive steering to make any job that much easier. With almost every feature in the Ford arsenal already in this trim level, you'd think Ford would call it quits, but there's more.
Limited: This is the ultimate 2019 Ford F-250, The F-250 Limited. Building on every strength in the 2019 Ford F-250 and featuring every possible enhancement, you really get everything Ford has to offer in the Ford F-250 Limited. Take everything in the 2019 F-250 Platinum trim and add in additional features such as a tailgate step, trailer towing camera system, blind spot awareness & info, and even more.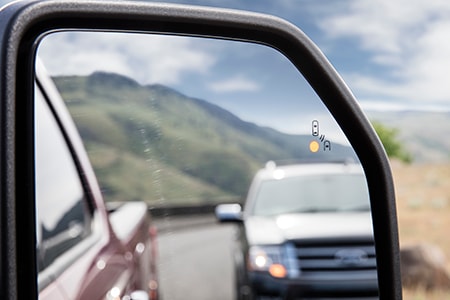 (Blind Spot Awareness. Available on Select 2019 Ford F-250 Models.)
If you're looking for a new truck you owe it to yourself to come on down to Keith Hawthorne Ford of Belmont so you can save thousands from the TRUCK TRUCK TRUCK man! We have a giant inventory of all F series trucks and a plethora of 2019 F-250's to choose from. So, come on down for a test drive and save time by finding your favorite model online.
Visit your local Ford dealer for the best deals in town on all your favorite 2018 & 2019 Ford models at Keith Hawthorne Ford of Belmont, and experience the Keith Hawthorne Advantage today!