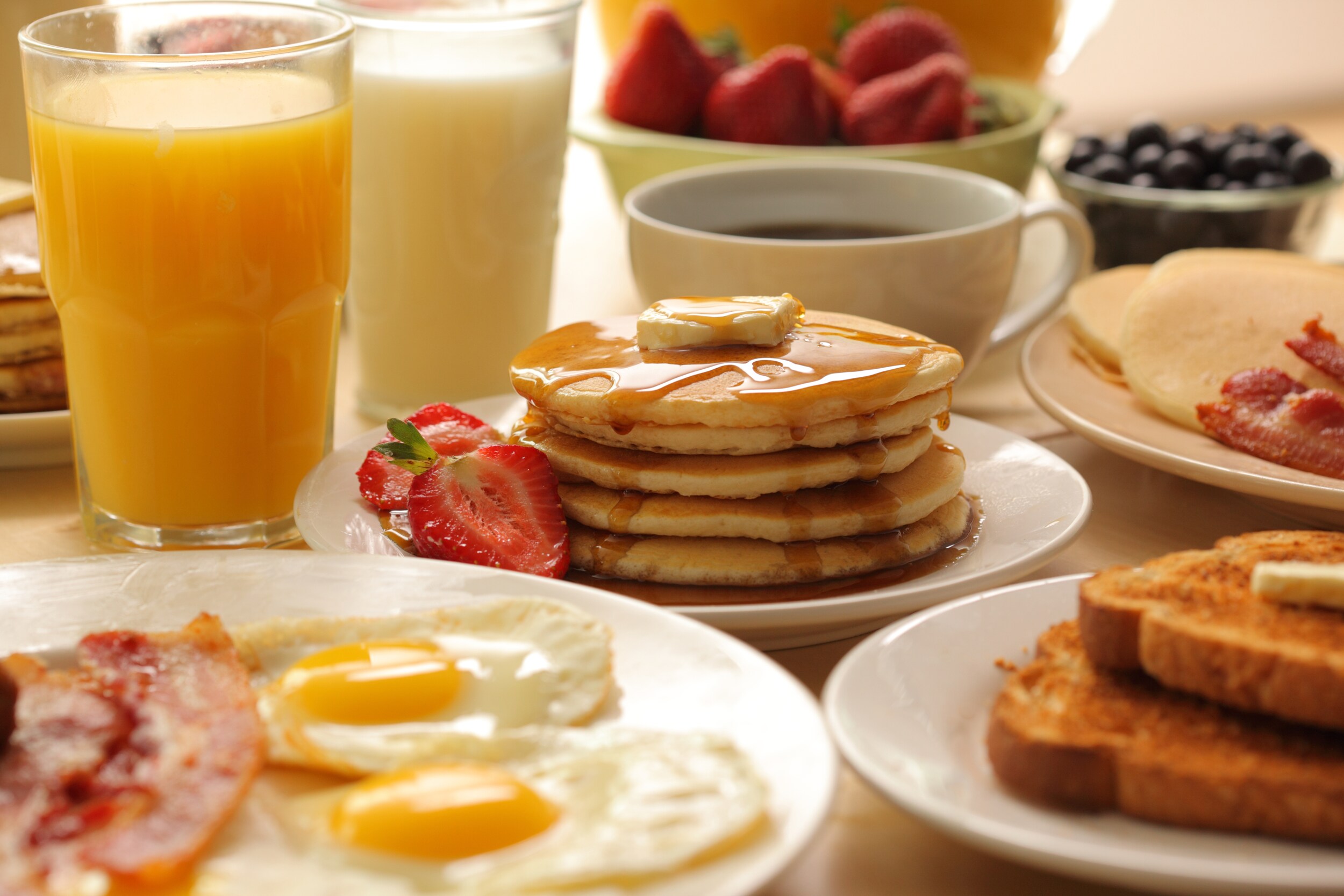 If you've been along for the ride this summer then you know all about the fun, interesting, and unique places we've explored in our journeys across Gastonia, Belmont, Fort Mill, Lake Norman, and more, and we aren't slowing down. Our latest journey took us a hop and skip west, over to the beautiful town of Shelby located in Cleveland County. We don't have an exact plan, but we have a purpose. Good food, and fun times; who doesn't a good meal or two? So, join us as we load up the 2019 Ford F-250 and take a trip over to Shelby, North Carolina!
Breakfast: The Pancake House
By now it's pretty simple to win us over for breakfast, you just need two things: Good food, and that special, local, hometown feel to start the morning off right! The Pancake House isn't going to blow you away with aesthetics and fancy talk, but they will fill your belly with some very, very good eats. You'll usually find a pretty full crowd here, and the energy of the place is spectacular. You can't go wrong with any choice on the menu, but since they named the joint after Pancakes themselves, those were the go-to. In one word: delicious. Located of W Dixon Blvd, If you're passing through Shelby in the morning, this is the place to go for a bite to eat and a few cups of joe!
Lunch: J-Birds Deli and Ales
We asked a few folks around Shelby what the best spot to grab a bite for lunch was, and J-Birds Deli and Ales was nearly unanimous, and for good reason. The owners are two brothers and they do a tremendous job of keeping the atmosphere relaxed and welcoming, while continuously offering new choices such as hand-crafted sandwiches, and an ever-changing list of craft beer and ale, and more. They usually have a special going and from what we hear, those are the dishes to jump on, but you can't go wrong with any of the gourmet Sandwiches that are prepared fresh, with quality ingredients. Whether it's for some really good food, a brew, or just a place to stop by and hang out with some really cool locals – J Birds Deli and Ale off W Marion Street is one place you definitely want to check out.
Dinner: Red Bridges Barbecue Lodge
Stop us if you heard this before: We love barbecue. Now we are somewhat biased here but if you're serving up some quality BBQ, chances are we at Keith Hawthorne Ford of Belmont cannot resist. Red Bridges Barbecue Lodge located off East Dixon Blvd - and easily accessible right off highway 74 - has been perfecting their pit cooking craft for the past 72 years and is one of only a handful of places that still slow roasts their pork over hickory "all night long". Did we mention that their iced tea is also a treat, and comes with its own pitcher for refills? It's honestly a great time at Red Bridges, and when it comes to some really good local barbecue you need to come on by and try the pulled pork topped with red slaw – you can thank us later! Let's just say there's a reason they've been around for over 70 years – amazing food, and even better people!
When it comes to good food in Cleveland Count you can't go wrong with this list, but there are tons of awesome local choice across Shelby that we'll come back for. Now, when it comes to saving money on the car, truck, or SUV that you want, come on down to Keith Hawthorne Ford of Belmont and find the Ford model you love, for less. With a huge inventory of all the best new models and prices well under MSRP, you can save thousands on your next Ford vehicle at KH Ford! Come on down for a test drive today or find the model you love online and save time at the dealer.
Keith Hawthorne Ford of Belmont, your local Ford dealer, and home of the Keith Hawthorne Advantage!