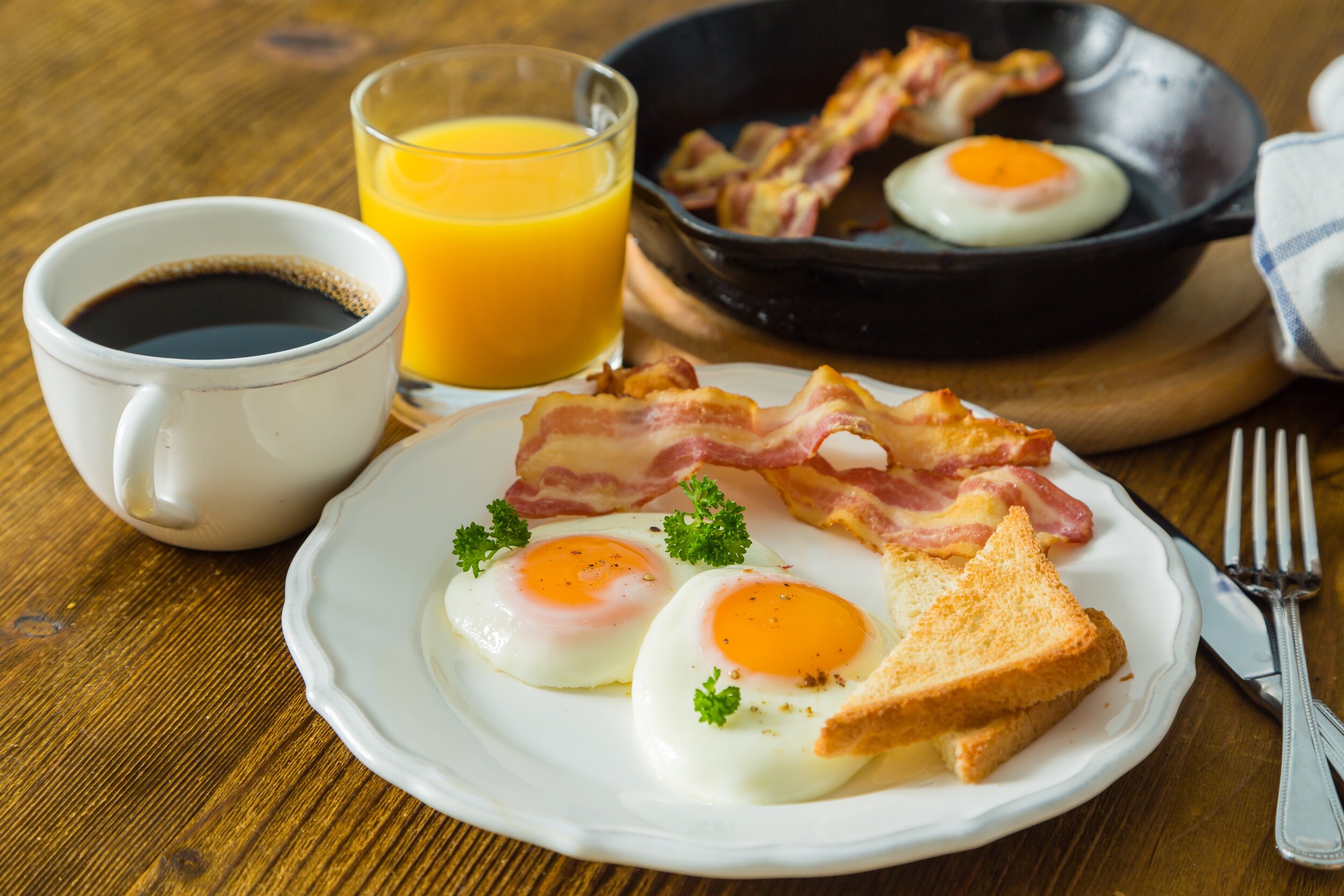 Getting a good deal, whether on your next Ford, or even your next meal is always a win, but when the quality is lacking, well that's another story. That's why at Keith Hawthorne Ford of Belmont we don't just hand out deals and call it a day, instead we focus on quality customer support and hold ourselves to the highest standards in the industry. That way you not only save money, but the experience and the journeys afterward are everything you could have imagined. In a way, car buying is a lot like finding that perfect restaurant, only instead of serving an amazing Chicken Parm, we're serving up brand new 2020 Ford F-150's, Mustang GT's, and more, and in that process we take the ultimate pride in ensuring you feel welcomed and leave satisfied. Switching gears, all this food talk is getting everyone at the dealership hungry, so follow along for three of our favorite places in town that have great food within a quality experience.
Breakfast: Arline's Grill
If you're looking for a great breakfast at even better prices than it's time to introduce yourself to Arline's Grill. Located just a few minutes southwest of the dealership in the neighboring town of Gastonia and open from 7:00 am until 3:00 pm weekly, Arline's Grill is a mix of great food and even better hospitality. Enjoy a classic breakfast dish or indulge in a Philly Cheesesteak, it's all good at Arline's.
Lunch: Nellie's Southern Kitchen
Nellie's Southern Kitchen is just four minutes south of Keith Hawthorne Ford of Belmont and is the perfect place to grab lunch with friends, family, co-workers, and just about anyone else who enjoys a quality southern style meal. Here you can indulge in lunch favorites like the Chicken n' Waffles or Nellie's Chicken and Dumplings, as well as other delicious choices, and you can even take in a surrounding view in their spectacular and unique rooftop area.
Dinner: RayNathan's
Lunch, dinner, a snack, whatever you want to call it, if you're in the mood for Ribs, Pork, Chicken, and all the fixings than you need to stop what you're doing and come by RayNathan's, located just a couple minutes away from the dealership in Gastonia. From Pulled pork sandwiches to buying meats in bulk, they have it all. Everything tastes exceptional and the smells alone are enough to make your mouth water.
---
If you're looking for some weekend plans, or just a place to stop by for a bite, you can't go wrong any of the above choices. If you're looking to get into a new car, truck, or SUV look no further than your local Ford dealership, Keith Hawthorne Ford of Belmont. View our inventory online and click here to check out the Keith Hawthorne Advantage!