The Ford F-150 has been a staple of the Ford brand for years, and with every new entry Ford continues to innovate and improve. Once again, for 2019, Ford has proven that the F-150 continues to be the best truck in America. Equipped with class leading towing and hauling capabilities, technology to rival even the most luxurious of vehicles, enough style to make heads turn when valeting downtown, and if you feel like using the back roads, they even have a model for that. Welcome to the 2019 F-150.
Class Leading Capabilities
When it comes to putting in work, the 2019 Ford F-150 gets the job done effectively and efficiently. Ford understands that different jobs call for different tools, and that's exactly why they offer a slew of engines to choose from for the new 2019 Ford F-150, so you can choose the one that makes the most sense for your needs. Like the new 3.0 Diesel powered 2019 F-150 that's capable of achieving 30 MPG and produces a hefty 440 lb-ft of torque, perfect for those who need that hauling and towing power, but also are looking for a truck capable of long drives down the interstate without worrying about the constant need to stop and fill up. Looking for more towing power? Ford has you covered. With high-performance capability paired with efficiency, Ford's Twin Turbo EcoBoost V-6 pumps out 375 horsepower and 470 lb.-ft of Torque and is capable of achieving said class-leading towing at 13,200 pounds.
Available Trailer Tow packages allow for at least 7,000 pounds of towing, no matter the engine size, giving you the freedom you to mix and match which model and engine combination makes the most sense for you. Paired with the available Pro Trailer Backup Assist, which helps to sync your 2019 Ford F-150 with an attached trailer for more control overall, it's no wonder the 2019 Ford F-150 lineup is considered the most capable truck lineup on the road. Additionally, not only did towing get enhanced for the 2019 Ford F-150, payload was given extra attention as well. By reducing the overall weight of the F-150 thanks to an ultra-light body and bed that is composed of lightweight and military grade, high-strength aluminum alloy, Ford was able to maximize best in class payload for the 2019 F-150 (with available V-8 engine). With best in class capabilities and style and technology packages to create your own personal and unique F-150, you can finally get behind the wheel of a Truck that can literally do it all.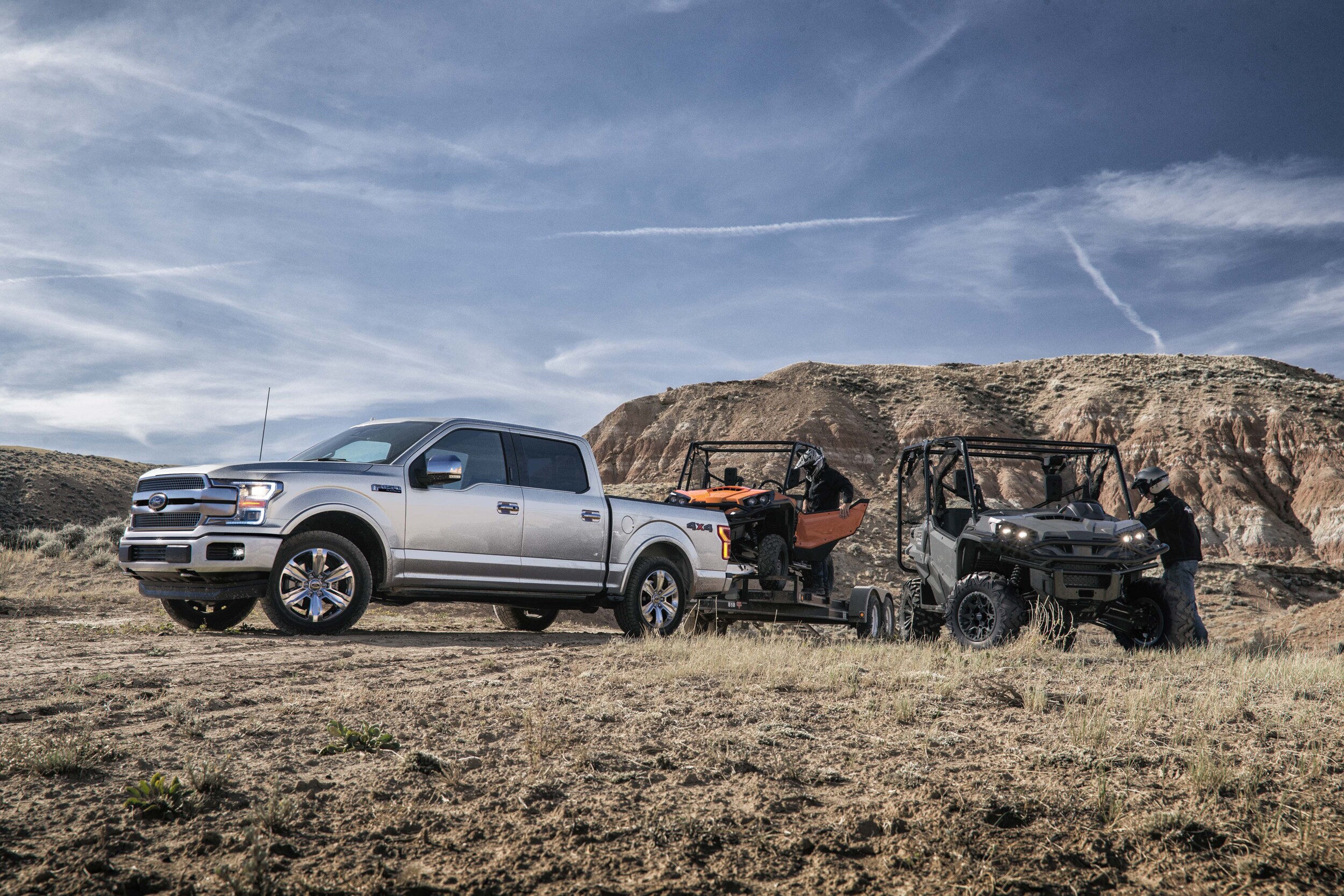 Here at your local Ford dealer, Keith Hawthorne Ford of Belmont, we have the best deals on all F-150 models so you can find the perfect model that suits your needs and lifestyle. If you're looking for model information you can find specific model highlights and features here.
View our entire inventory online here and call today to schedule a test drive. At Keith Hawthorne Ford of Belmont, you can save thousands!