It is never easy trying to decide who has the best barbecue. Back in the day, it seemed there were only a few places you could trust, and the rest didn't have a clue. Fortunately, in 2019, right here in our very own backyard, Belmont and Gastonia have a bevy of worthy BBQ joints that'll have even the best brisket masters nodding their heads in approval. We're talking about barbecue so good you won't even think about the existence of sauce.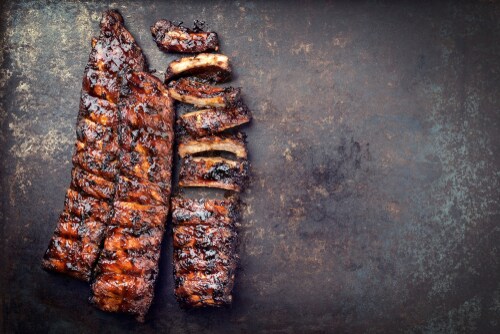 Below are our 5 local favorites, so get ready to get hungry!
Peace N' Hominy
Any of the places on our list are barbecue-ilious. But Peace N' Hominy, right off Catawba Street, is a complete local favorite for very good reasons. Noted as a casual neighborhood barbecue with a goal to be as green as possible, they achieve both a truly unique atmosphere and even better barbecue. So, what's their secret to amazing BBQ? Fresh, locally sourced ingredients, plenty of time, and attention to detail. With an awesome weekend brunch as well, this is one of Belmont's best.
Kyle Fletcher's BBQ & Catering
With prices this low and barbecue standards this high, it's easy to see why everyone in Belmont and Gastonia loves this joint. Located right off Wilkinson Blvd, the parking is a little tight when it's at its busiest, but what do you expect when you got some of, if not the best St. Louis style pork ribs in the state? And if you're up for it, go ahead and add a side of onion rings - you'll thank us later. While Kyle Fletcher's may not be the biggest location, it does offer catering (when scheduled) for large groups and events.
Black's Barbecue
Some locals say this is the best barbecue in Gastonia. Who are we to dispute that? Right off York highway, you'll find Black's and its mouthwatering barbecue. The menu is so good you'll probably plan out your next visit while looking at the selections for the first time. Our favorite is the Sliced BBQ sandwich topped with their signature slaw. They even offer curb-side pickup in addition to dine-in seating. It's fun getting your BBQ to go – but just don't make a mess in your new Ford!
Ray's Country Smokehouse-Grill
When the thought of fall off the bone baby back ribs and delicious, smoky flavored brisket makes the hairs on the back of your neck stand up, take a trip to Ray's. You'll find it right off Broad St, and you'll discover why the people of Gastonia don't just claim this to be good barbecue, but just all-around good food. With a dive like atmosphere, a jukebox, and a bar, Ray's works just fine for lunch, but gather some friends and have yourself a night that you won't soon forget!
Hillbilly's BBQ & Steaks
Cooked over an open pit with hickory wood, the St. Louis style ribs alone are enough to warrant a spot on our list of best BBQ in Gastonia and Belmont. There are two local locations; one off Garrison Blvd and the other just a couple minutes from the dealership off of McAdenville Rd. You'll find an awesome philosophy here; "Great Food at Affordable Prices." Who doesn't love that? Also, not that you'll even need it since the beef and pork alone are perfect, but their original BBQ sauce is nearly too good to be true. They also offer take-out and catering, so, Hillbilly's has you covered no matter the occasion.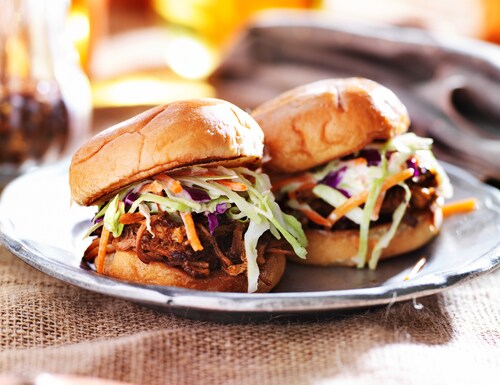 Keith Hawthorne Ford knows cars and trucks, but who doesn't LOVE a good barbecue? We have 2018 & 2019 Ford models priced so low that you'll save thousands, which is good for your wallet, and even better for your appetite.
So, drive in for your new Ford today and drive out to grab some of the best BBQ in town after!