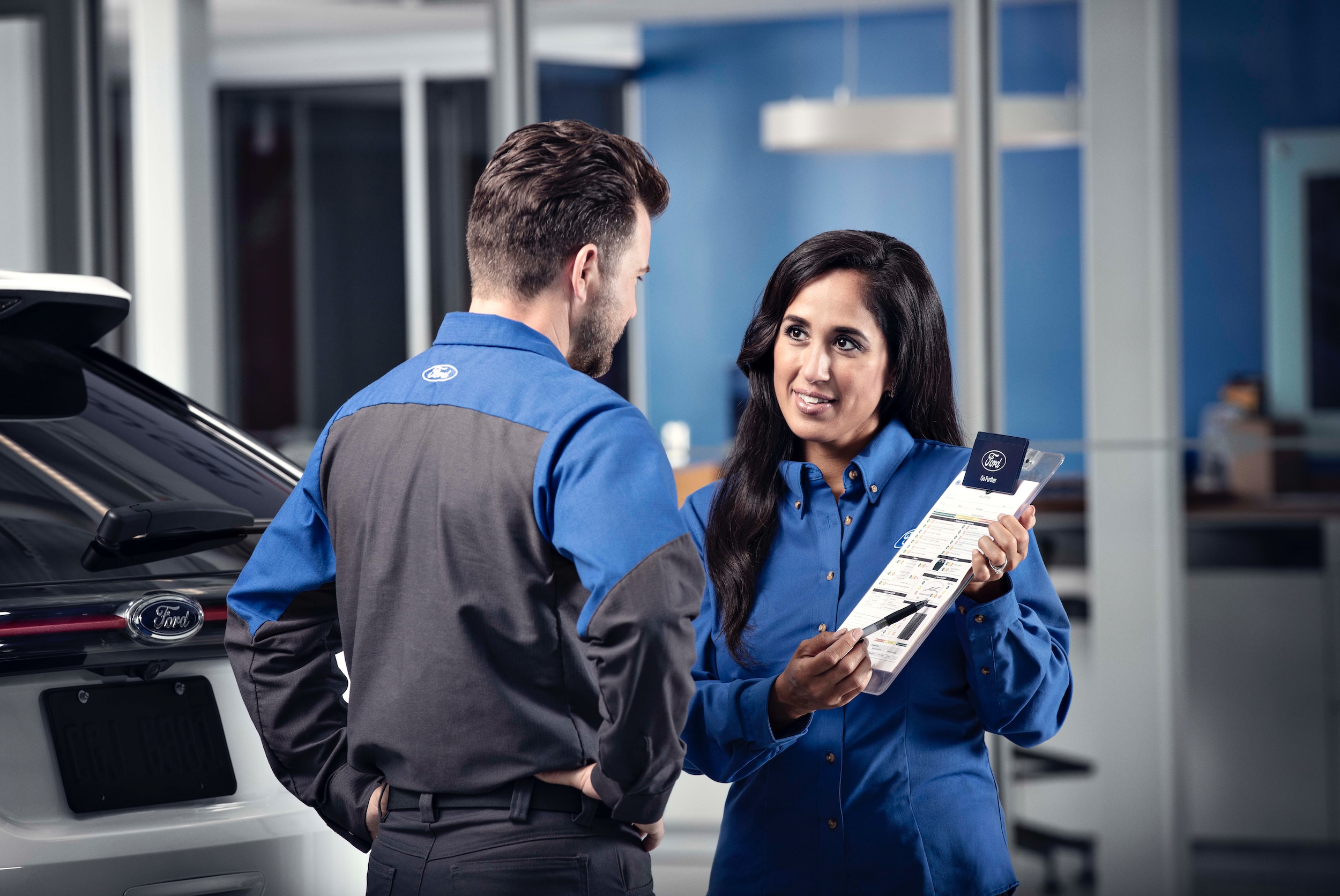 Buying a vehicle is a big deal. Not only does it take a lengthy amount of time to find the perfect model that makes sense for your family and for your everyday needs, but of course you have to consider your budget as well as the other costs associated, such as insurance and even gas expenses. At Keith Hawthorne Ford of Belmont, we believe one of the biggest things for any new car owner to be mindful of is understanding just how important it is to keep your vehicle healthy by getting it serviced in a timely fashion. Because rolling off the lot in a new vehicle is always a great feeling but if you don't take the time to take care of your new investment, you'll often run into issues down the line that can become costly.
If this isn't your first rodeo with a new vehicle you may have dealt with unfavorable experiences at dealerships in the past where the service department just feels untrustworthy and a complete waste of time rather than being anything close to helpful.
Keith Hawthorne Ford of Belmont is here to alleviate your service department blues.
We take pride in giving the absolute best customer service in town, from the moment you pull onto the dealership property to the moment you arrive back home, we are here to help and assist you to your complete satisfaction and until your vehicle is back to 100%.
It all starts with an expert staff of Ford professionals that take pride in their craft, and that are fully transparent with all work that needs to be done in order to get your vehicle performing at it's best. Whether you bring your vehicle in for routine maintenance or for a major issue or something small, our service team is always in communication so you can fully understand what is going on with your vehicle every step of the way. Getting service is never something that vehicle owners look forward to and at Ford of Belmont we understand that your time is valuable, that's why we make every effort to get you on with your day as quickly as possible without sacrificing quality.
Whether you live in the immediate area of Belmont, or are driving from Fort Mill, Gastonia, Charlotte, or even South Carolina you owe it to yourself and your investment to get the best service around, and that's only available at Keith Hawthorne Ford of Belmont. Do you need a simple check up or perhaps you just need the windshield wiper fluid re-filled? The team at Keith Hawthorne Ford of Belmont has you covered. Does your truck or SUV need a bit more attention fixing something major? We're here from start to finish. At Ford of Belmont you'll never be left in the dark or feel like you don't know what going on after you bring your vehicle in, we keep you up to date and are always in communication until you're back on the saddle.
If you're in need of service schedule an appointment right here and be sure to check out our service specials offering up huge savings this holiday!
------
At Keith Hawthorne Ford of Belmont, we have the best deals on all new, used, and certified preowned Ford's and more. To save time at the dealer view our inventory online and then come on down to your local Ford dealer for a test drive today! See you there!