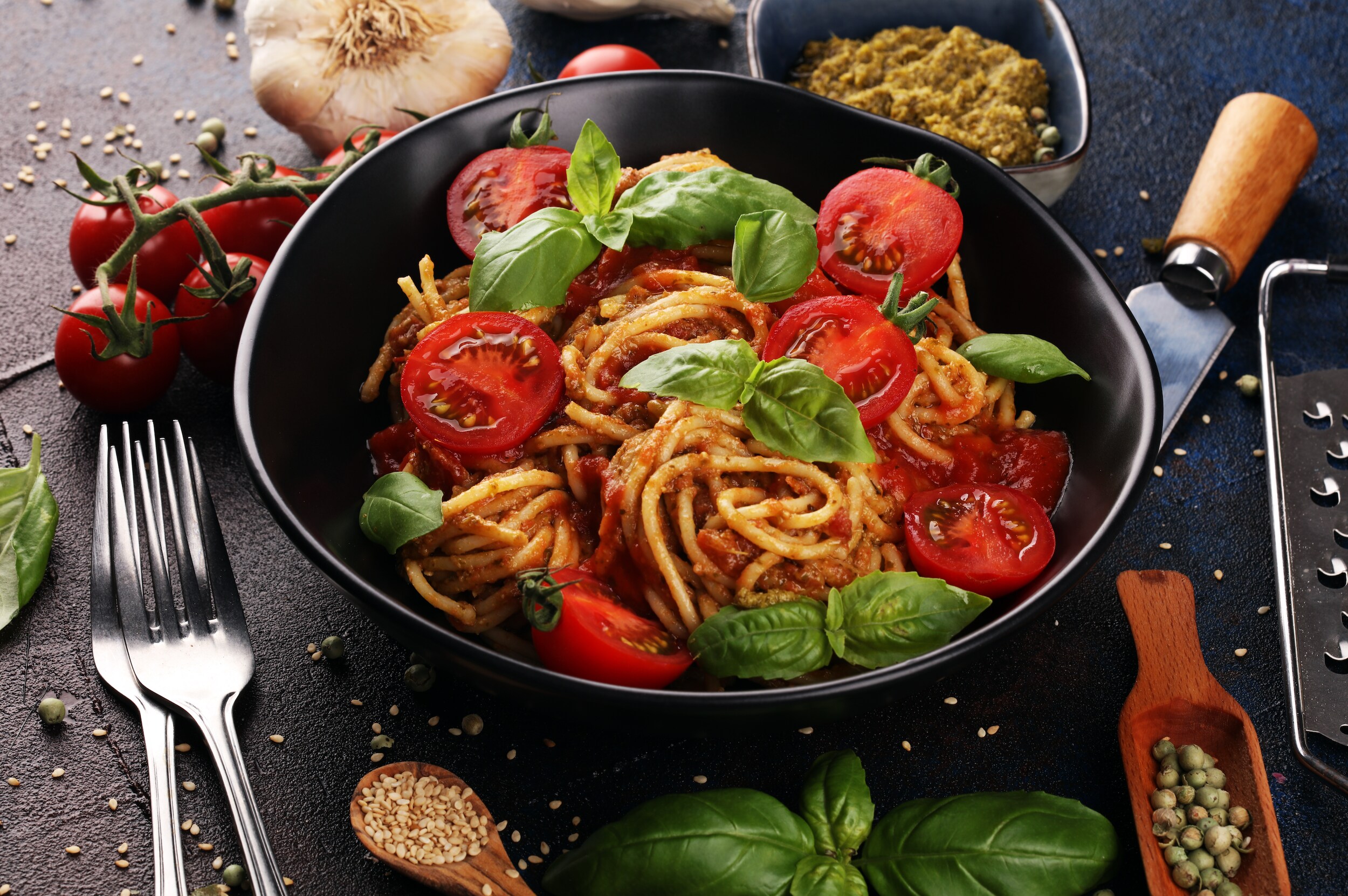 At Keith Hawthorne Ford of Belmont, October is synonymous with Halloween and Truck month, and we sure do have some spooky good deals to get you into the 2019 or 2020 F-Series you have your eye on. While we're metaphorically hungry to sell more trucks than ever we're actually physically hungry for the best Italian in town. Follow along as we find some seriously good food in Mecklenburg County, but don't worry we'll still have the dealership ready to roll out your favorite Ford model's whenever your appetite is quelled.
Mama Ricotta's
Where do we begin. This place is great to bring the whole family to because not only is the food spectacular, but it's also not going to drain your wallet. From Pizzas cooked in a wood-burning oven that are some of the tastiest we've ever tried, to the authentic and delicious Pasta's that are also big enough to feed multiple people (perfect for carryout or pick up). Additionally, with some of the best Lasagna in the Carolina's, you'll be in Italian bliss. Located in Midtown at 601 South Kings Drive, this is one of the best Italian places we recommend for when you're in Charlotte. View the menu here!
Zio
Looking for some good Italian with a casual atmosphere, and even better prices? Look no further than Zio. Their mission is to sell truly authentic Italian dishes in a friendly and casual setting, at a "value", and we have to admit it's a nice change of pace compared to other places in the area. At Zio's you'll find some seriously quality pizza, like their legendary "Hot Pie" which is a New York style Pizza with 8 giant slices crafted by the original founder of the families first ever restaurant, Uncle Adolph "Duff" Console. While we didn't get to try everything, we also hear they have some amazing Ravioli, Pasta selections, and even more. All the more reason for us to come back! Located in Myers Park at 116 Middleton Drive, view the menu here.
Toscana
When talking to other locals about great Italian food, we heard some serious claims, but one place that we kept hearing about was Toscana's, and after trying a bite, we now know why. For an appetizer we went with the Calamari and Zucchini dish, called the Fritto. It tasted fresh, was amazing, and totally light enough to keep us ready for our main dish, which I decided on the Ricotta filled pillow pasta with a tomato basil sauce and Parmigiano, which is the authentic way of saying Ravioli. Not only is all the food awesome, the environment is truly special. Take a night out with that special someone or bring the whole family, this is quality Italian. Located in SouthPark, an edge city of Charlotte, view the menu(s) here.
--------
When you're looking for a good Italian dish, you can't go wrong with any of the above selections. But when you're looking for a new Ford, be sure to come to your local TRUCK TRUCK TRUCK Man for the best deals on all new Ford trucks and all other Ford models. Don't forget that this Truck Month you can save HUGE on your favorite Ford F-Series truck from now until the end of October. Check out our online inventory here and come on in today to your local Ford dealer, Keith Hawthorne Ford of Belmont, for a test drive!