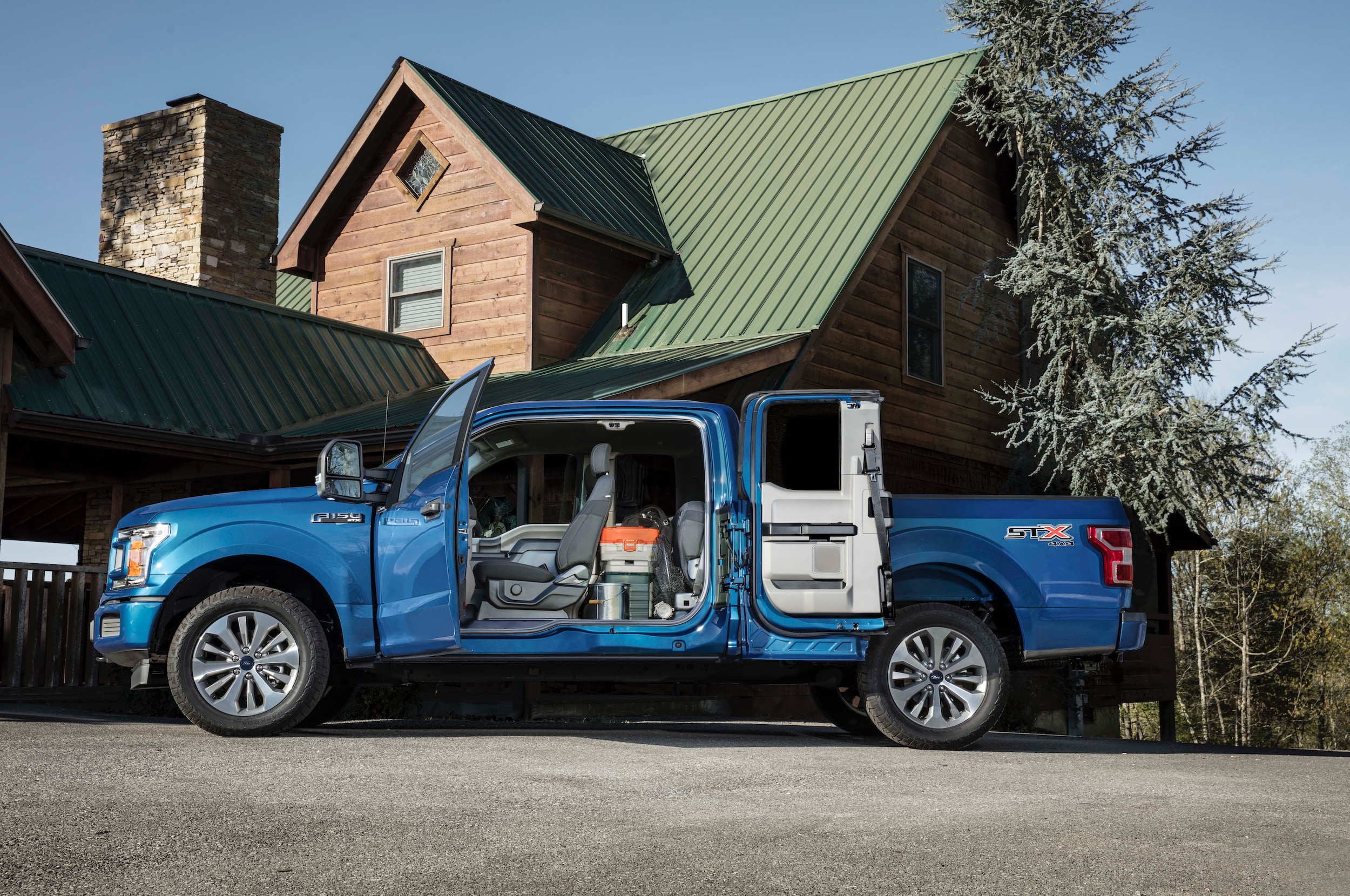 Fall has come back to North Carolina, which means it's Football season once again. Here at Keith Hawthorne Ford of Belmont, we are also celebrating Truck Month, and as any football fan knows, Trucks + Football = Tailgate Parties. Whether you're an F-150, F-250, F-350, or an all-new 2020 Ranger kind of fan, it's time to show out, cook up, and root for your team! So, we put together a definitive guide on how BEST to Tailgate in your Ford Truck from your Local TRUCK TRUCK TRUCK man!
Here's where it all begins. At Keith Hawthorne Ford, we believe a good tailgate has 4 essential parts: music, games, grilling and of course your teams' colors. As for music, you could be jamming out with our B&O™ upgrade in the brand-new 2020 F-150 Limited (upgrade available for other models). For some games, a football is a great go-to, but don't forget those leisurely activities like Cornhole or a classic game of Beer Pong (minus the beer if there are any kiddos playing). As we all know, it's never good to drink on an empty stomach, which brings us to the food portion of our checklist. A portable grill will be your best friend, perfect for cooking up a delicious BBQ and small enough to not get in the way. Lastly, the easiest step, make sure you're sporting your teams' colors! Bring spirit to your tailgate party and dress your Ford to match. Fly your flag proudly and sport some magnets on your Ford truck. The main point is to let everyone around you know who you're there for.
Now let's talk about preparation. We've got your back with this easy pre-game checklist:
1. Check the weather, and pack accordingly! Better yet, don't even risk the chance, and just come prepared for rain or shine. The last thing anyone needs is to be out tailgating with family and friends enjoying the sunshine, when a thundercloud rolls in.
2. If it's your first tailgate of the season, clean those coolers! Chances are that they may have accumulated some dust. Just don't forget the ice!
3. Make a grocery list and check it twice. If you're missing anything come game day, you don't want to deal with that frantic hustle to make it to the game on time.
4. Give your Truck a routine check-up, and don't forget to check your spare tire too! If you're not sure what to look for, just come on by to our dealership's service department and we'll make sure you're in tip-top shape for this week's game.
5. After you are certain everything is good under the hood, give your truck a good wash. What better way to show off the best team, than showing it off on your squeaky-clean Ford truck?
6. And now for a SAFETY CHECK: Make sure you pack your Ford truck securely. Push those 100-lb coolers and that grill to the back of the bed, close to the cab and tie everything down so nothing shifts and rattles around. The only thing worse than a penalty on a great play, is a penalty on the highway.
So, if you've followed this guide properly, it's time to have some fun. Drop that tailgate, set up your site, and get that grill warming up: it's game time.
-----------
Gameday or weekday, you need a truck you can depend on for everything life throws your way. Whether you're looking at the most popular truck in America, the Ford F-150, or a new, powerful 2019 F-250; Maybe you need something with even more power like a 2019 F-350, or the Baja-Inspired Ford Raptor, we have those as well. And we can't forget the all-new adventure seeking 2020 Ford Ranger. With Keith Hawthorne Ford of Belmont, have peace of mind knowing you're getting the best deal possible paired with the Keith Hawthorne Advantage, here at your local Ford dealer.