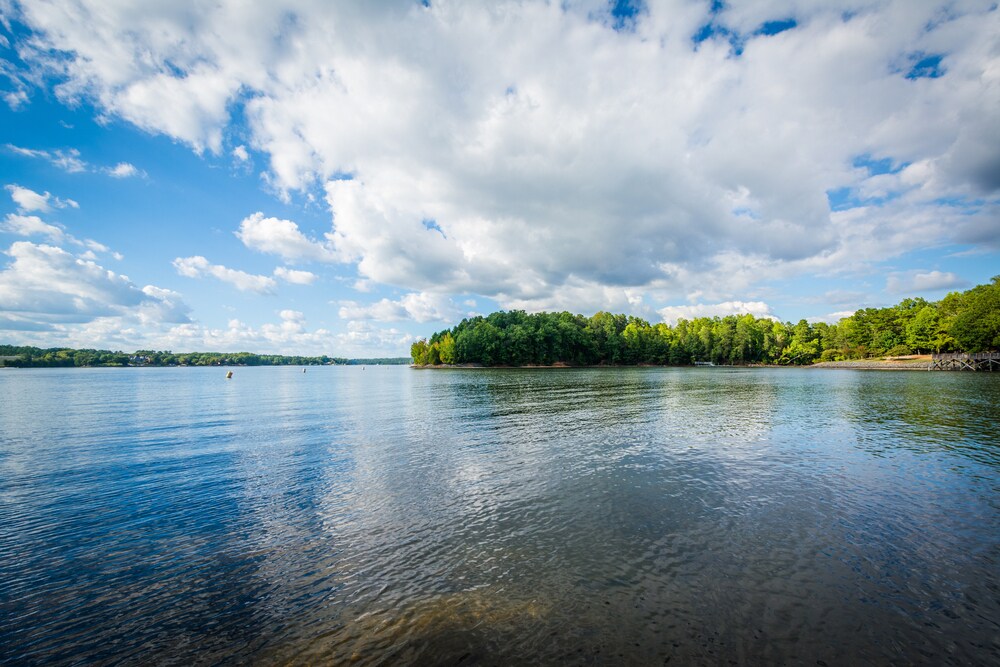 When it's a hot day in the beautiful Carolina's there's no better option than packing up the Ford with the whole family and heading down to the lake to cool off and create some lasting memories. Today we're heading south, into York County to the area of Lake Wylie where we hear has some of the best lake activities around. From boat rentals, to swimming, fishing, and everything in between, we're excited to pack up the Ford for a day of possibilities. Of course, as usual we'll be looking for the best food, and this time we're looking for the best of the "quick eats" so we can spend more time out and about and less time in a seat. So, take a ride with your friends at Keith Hawthorne Ford of Belmont as we journey to Lake Wylie, South Carolina.
They say breakfast is the most important meal of the day, so we couldn't pass up on the Bagel Boat located right off Charlotte Highway. The Bagel Boat is an American style café with vegetarian options, and a ton of other options that will make you re-think ever going to a chain breakfast joint again. From their eye-opening coffee, to their fresh bagels, like the Cinnamon Raisin, and even the friendly service, the Bagel Boat really is the perfect way to start your day off on the right foot. Fresh coffee and fresh breakfast, you can't go wrong at the Bagel Boat!
Maybe we're a little biased when it comes to BBQ, because you can never really go wrong with it. At Jim 'N Nick's Bar-B-Q you're welcomed by friendly smiles and the best smells around Lake Wylie. Of course, when a place specializes in barbecue it's supposed to hit all the check marks on those menu items, but what is also awesome about Jim 'N Nicks is how great the quality of all the food is, such as the Greek Smoked Chicken Salad. Located just east of the Buster Boyd Bridge, down Steele Creek Road, be sure to stop here for a midday bite when you're out on Lake Wylie.
Lake Wylie Pizza & Italian Restaurant
If you packed the Ford full of the little ones there's one simple solution for dinner: PIZZA! Whether you're a child or an adult, you can't go wrong with an end of the day pie, and the ones at Lake Wylie Pizza are seriously delicious. Seriously, the service is great, the prices are fair, and the pizza is the best in town. If you're not in the mood for a pie they have plenty of other Italian favorites such as Lasagna and Spaghetti as well as chicken wings, Calzones, and more. Everything is made fresh and even the meats are sliced in kitchen. After a long, exhausting day on the lake, finding Lake Wylie Pizza & Italian Restaurant was like hitting a walk-off grand slam.
--------
Weekend trips with the family are a breeze in the new 2019 Ford Edge with seating for up to 5 and an efficient yet capable 2.0L EcoBoost engine so you can spend more time cruising and less time at the gas station. For the ultimate savings on all 2019 and 2020 Ford models, including the 2019 Ford Edge check out our inventory online at Keith Hawthorne Ford of Belmont, your local Ford Dealer. We also have the best deals on all used vehicles so be sure to check on our used inventory here to get behind the wheel today for less.