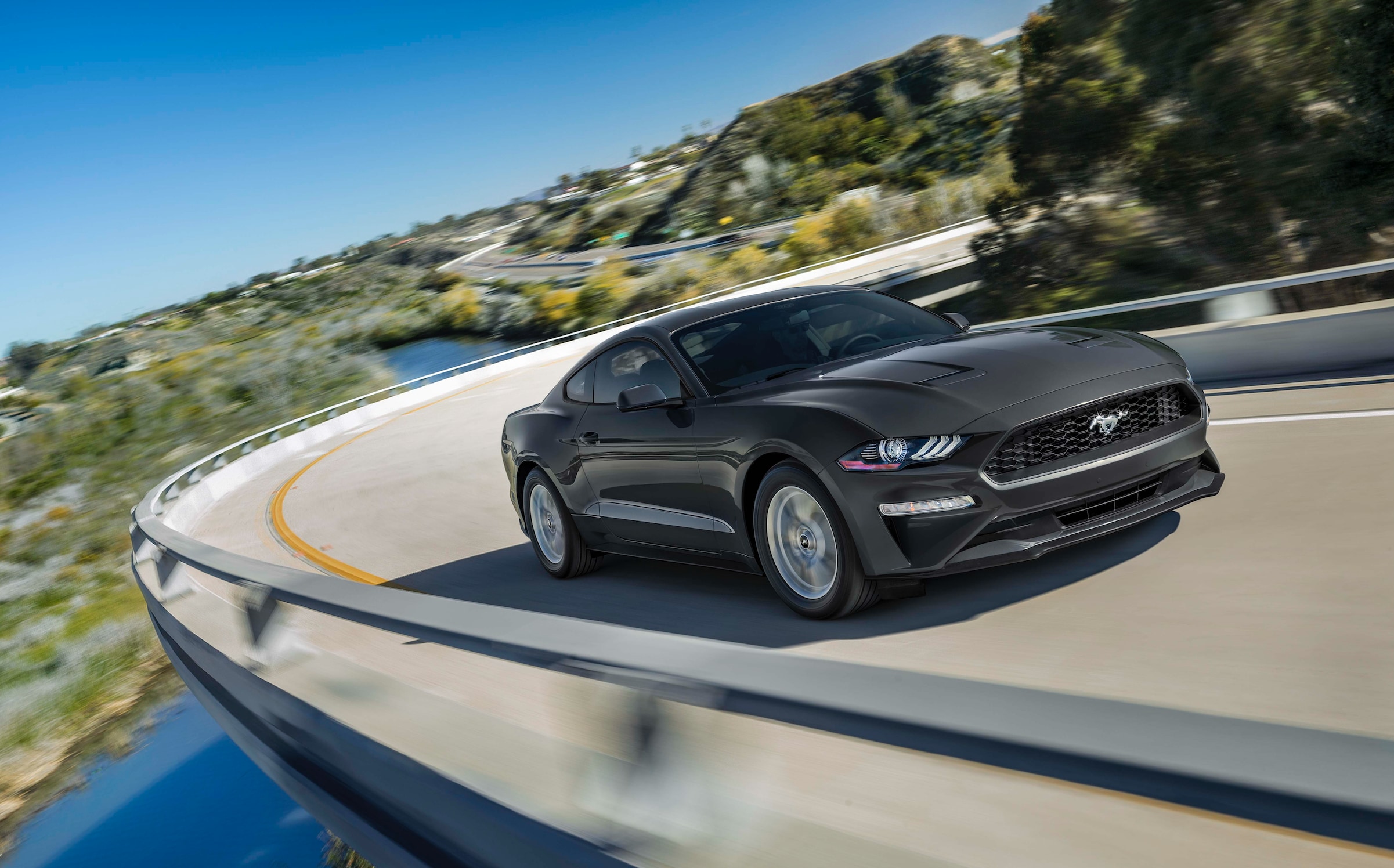 Being your local ford dealer here in Belmont is something we at Keith Hawthorne Ford of Belmont take great pleasure in. Not only do we love our Ford vehicles, the real joy is when we're able to assist families and friends in finding their dream vehicle that not only makes them happy but that fits into their lifestyle. Whether it's newly weds in the market for something safe to guide them into the future, adventure seekers aiming for something that's just flat-out fun, or those who need something capable of any situation – finding that perfect vehicle that you can't take your eyes off of is our mission. Ford is known for having the best trucks on the road and a certain pony car, but they really should be known for having a vehicle for every type of lifestyle imaginable. At Keith Hawthorne Ford of Belmont, Belmont's Local Ford Dealer, we have a little something for all tastes. So, are you ready for a new vehicle? Below we'll check out a few models in the 2019 and 2020 Ford lineup to see which is best for you and be sure to follow our blog moving forward for weekly posts on all things Ford, such as model updates, events, and more!
For the Family
Whether you're new to parenting, nearly their, or have a house full of kids, the new Ford lineup offers a variety of Ford Models that fit the bill. A huge factor when scouting for family vehicles should be safety, followed by seating and overall space, fortunately Ford has options. Interested in a sedan? Check out the 2020 Ford Fusion. Both efficient and stylish, the Fusion is perfect for small families or those with plans in the near future. For something a bit more spacious, or those looking for an SUV give the 2020 Ford Explorer a test drive. With 21 City and 28 Highway Miles per gallon and a redesigned look you can get anywhere with ease and look good doing it. View the Fusion lineup here and get more information about the 2020 Ford Explorer here.
For the Adventurer
Looking for something that's both fun to drive and that also has the ability to make the hairs on the back of your neck to stand up? Meet the 2019 & 2020 Ford Mustang lineup. With 2 engine types to choose from and a bevy of trim details, the customization is nearly endless. Go for a ride in the 2019 and 2020 Mustang EcoBoost and experience the first ever muscle car that comes turbo charged stock. Hear the turbo-charged engine spool as 310 HP propels you forward with ease, or listen to the roar of the viscous V8, standard in all GT models, that produces 460 HP stock. There isn't a better performance car on the road for this price point. Trust us, you'll want a test drive. View our Mustang inventory here!
For Everyday
Sometimes you just need a vehicle that is good at everything and capable of all. Meet the 2019 & 2020 Ford F-150 lineup. Spacious enough to fit up to 6 people in SuperCrew models and enough power to tow a boat with ease, you can't go wrong with the most popular truck in America. With 7 models in the Ford F-150 lineup there's literally a model for any need, including the powerful off-road capable Ford F-150 Raptor. View our entire 2019 & 2020 Ford F-150 lineup here to find the exact model that you love!
Continue to follow our blog as we break down new Ford Cars, Trucks, SUV's, events, and adventures every week!
------------------
If you're ready for a new vehicle than come on in or view our inventory online to save you time at the dealership. Don't forget when you purchase a new Ford vehicle at Keith Hawthorne Ford of Belmont you get peace of mind with the Keith Hawthorne Advantage. Save thousands on your next new or used Ford at Keith Hawthorne Ford of Belmont.