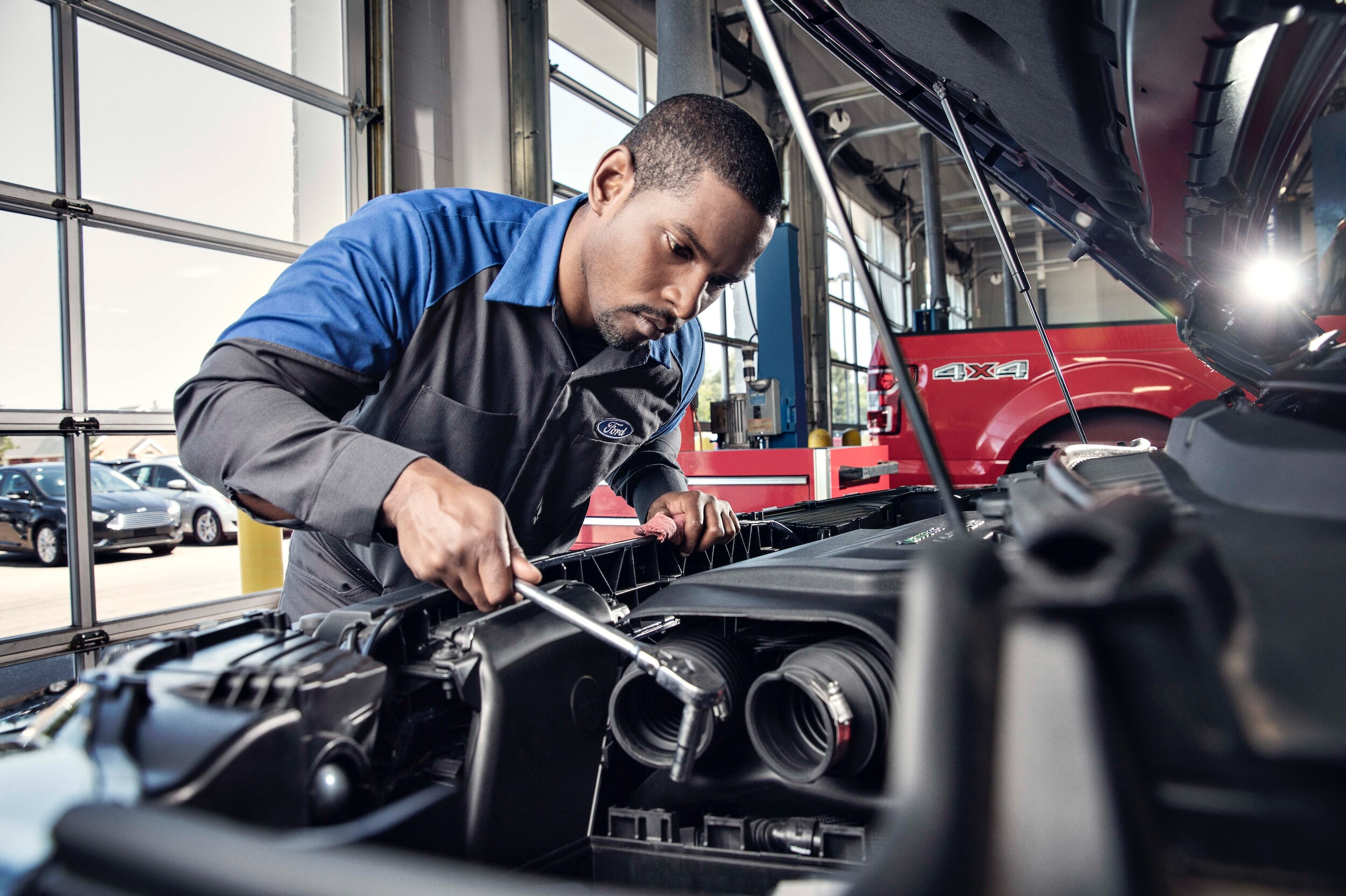 As more businesses and locations close down in response to safety concerns over COVID-19, the team here at Keith Hawthorne Ford of Belmont is extremely glad to inform everyone that our service center remains open this week until further notice, and we are continuously following CDC advise and proper health guidelines to ensure our dealership and service department remain clean and uncontaminated. We've implemented necessary health precautions to protect both employees and customers, which you can read about here. In addition we're offering an abundance of unbelievable and extraordinary service specials to keep your wheels spinning and your vehicle running strong no matter what.

Last week, we mentioned some of our great rebates and service specials regarding tires. However, we don't offer just a few sweet deals on tires, we offer a myriad of outstanding deals on many vehicle parts and maintenance services. For the rest of this year, we are offering a 2-year, unlimited mileage Ford parts warranty plan. In addition to that, we're offering a 2-year, unlimited mileage Motorcraft warranty plan. The best part of all is that even limited labor costs are covered during this time! To top it off, we offer a lifetime brake pad guarantee, so you'll never have to worry about your car lacking stopping power whenever you come in for a brake inspection at Keith Hawthorne Ford of Belmont. Keep your car healthy and safer on the road, and do it for less at your local Ford dealer!
To find out more about what service specials we offer and everything else service related, check out our Service Center page. For all new and used vehicle maintenance needs, come into our vehicle service center at Keith Hawthorne Ford of Belmont today for the greatest deals around and the highest quality customer service in all of North Carolina.
Also, for even more information and to save time at the dealership, check out our Quick Lane services, where you'll be able to view our hours, schedule an appointment, and more! We hope to see you soon and remember to stay safe and healthy in the meantime.