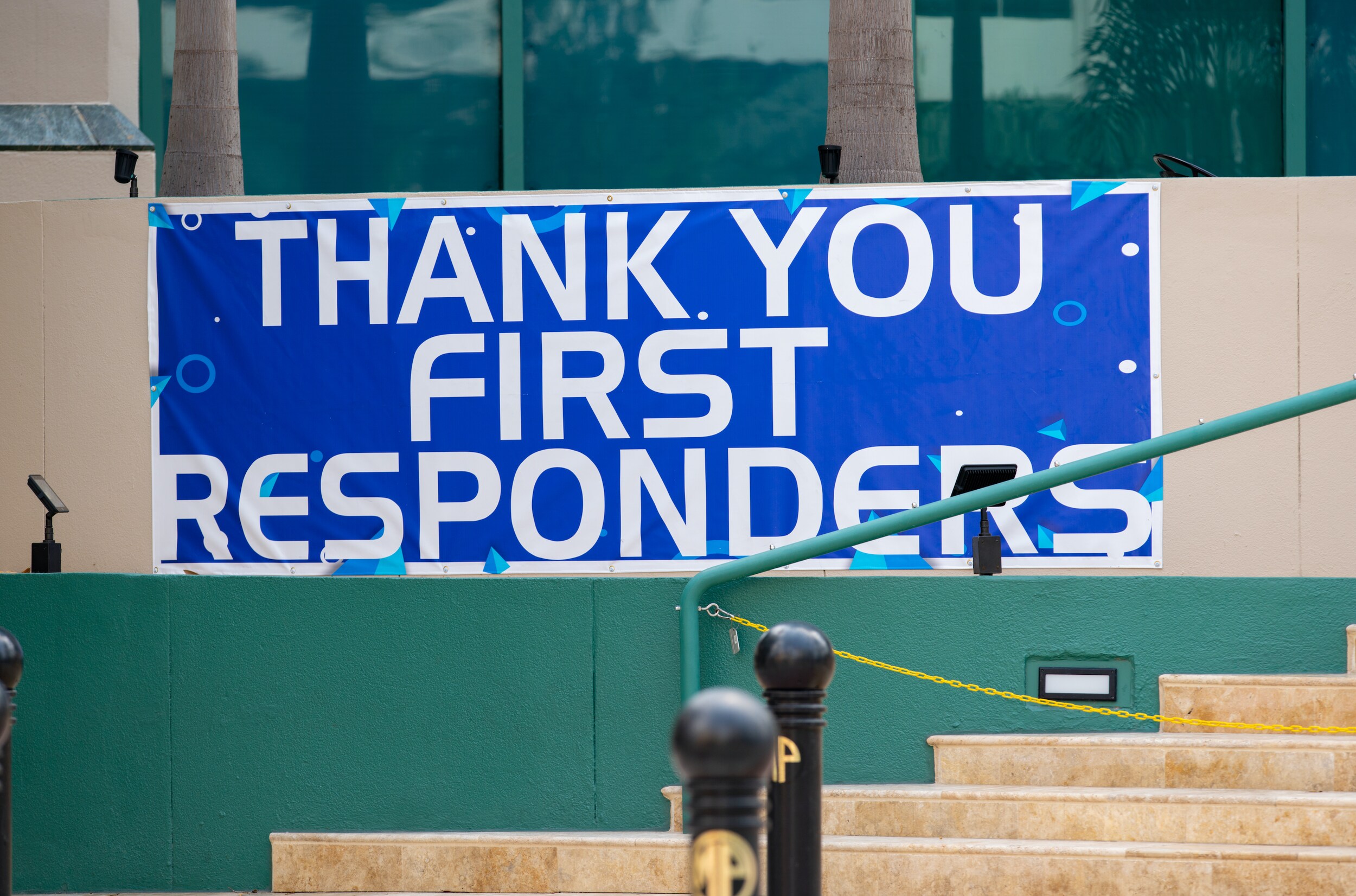 Last week, we dived into deep detail about the specials that we are now offering as a Ford dealership right here in Belmont, which were deals focused around giving back to first responders. Well, the team here at Keith Hawthorne Ford of Belmont wants to give back even more to our first responders in any way possible. That is why Keith Hawthorne Automotive is continuing its support of Local Public Safety Organizations and Healthcare workers.
We kindly ask our community to join us in supporting this program, Feed the Frontline, and all those who are devoting their time and dedication to helping others during the coronavirus pandemic. We never want our first responders to feel as if their great efforts have gone unnoticed and supporting them in some way is just a small gesture to let them know that we're in this together and we appreciate what they do. Along with first responders, nurses, doctors and other healthcare workers have done an amazing job of providing excellent treatment and assisting in recovery and we thank them for their continued heroics.

The Feed The Frontline program provides warm meals made with compassion, which will give our first responders one less thing to worry about. The food will be purchased from local restaurants that could also use some business and some help during these economically unfriendly times. The different individual places that'll reap the benefits of this great program include all hospitals that are seeing patients with COVID-19, all fire departments, police, sheriff, and Mecklenburg EMS Agency (Medic).
This initiative is organized in partnership with the Great Balls of Fire Foundation, a non-profit organization that also hosts the annual Charlotte Salute to Heroes hockey game. The current goal is 200 meals a day for the next 60 days! Thank you in advance for your assistance in feeding the frontline in Mecklenburg County if you decide to do so, and as always, remember to protect yourself and stay safe and healthy at all costs.
---
As your local Ford dealership, we are here for all your car, truck, and SUV needs, but in these uncertain times our first priority is customer and
employee
safety. See what precautions we are taking to keep everyone safe here. And f
or Service requests and
appointments
, click here to view our online Service Center find specials and schedule the best time for you to come in.