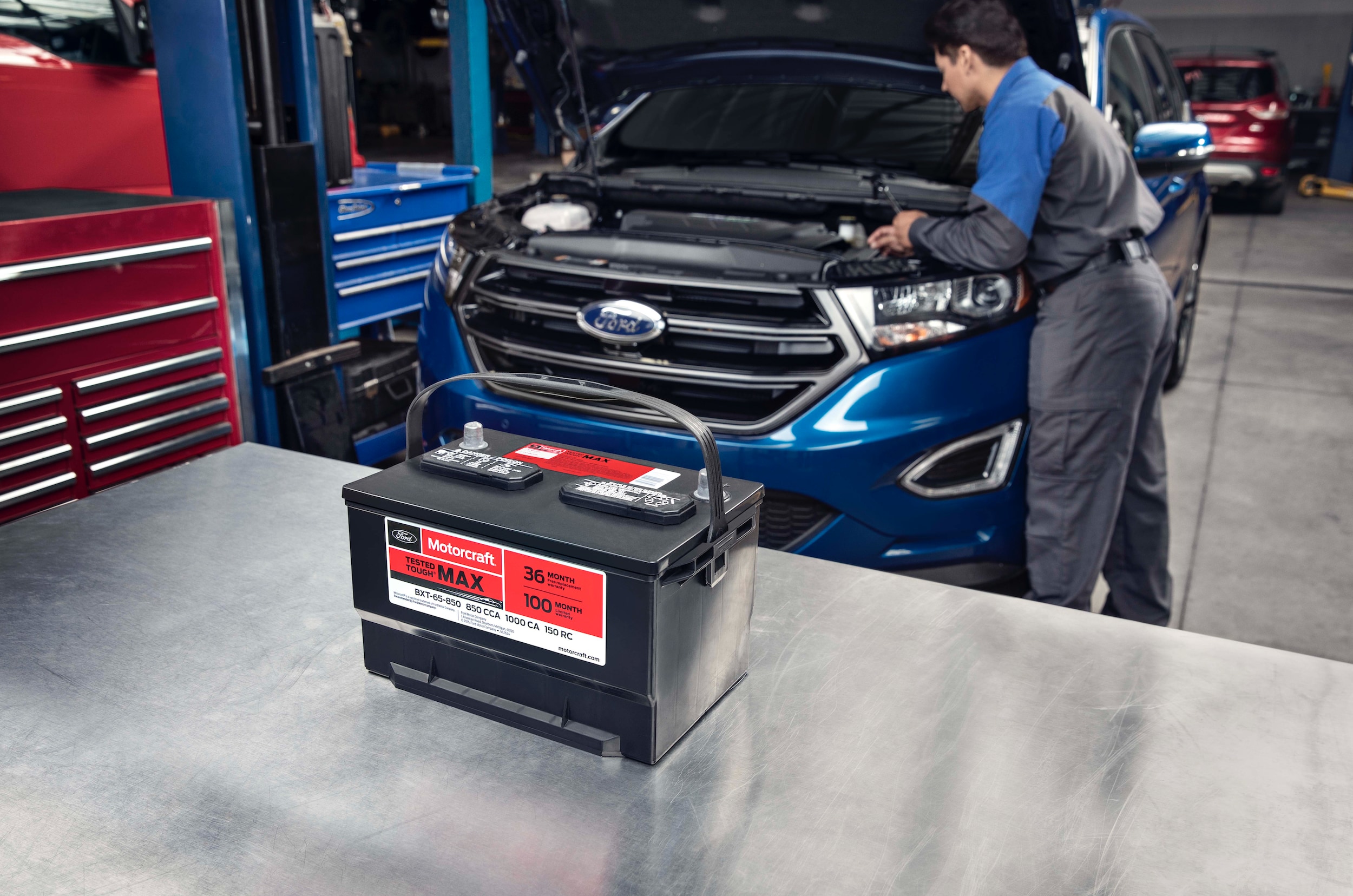 ?
Regularly scheduling maintenance for your spectacular Ford vehicle, along with keeping the vehicle in great condition yourself is crucial to the life of your vehicle, your vehicle's parts, and other miscellaneous items that assist the performance of your vehicle. If you do already change your tires and get oil changes frequently, then you're doing an even better job as a vehicle owner. However, one aspect of vehicle ownership that frequently gets overlooked is proper battery maintenance.
Battery maintenance is not just important, it's essential to vehicle ownership. Knowledge is power when it comes to having the necessary information about your car's battery and electrical system. You could be the one to get stranded somewhere because you forgot to properly maintain your car battery due to a lack of information and trust us, you don't want to be put in that situation. If you know more about your battery itself along with the vehicle's electrical system and what it operates, the less likely you'll be to end up stranded and clueless on what to do when it comes to treating your vehicle's battery.
Obviously, your car won't run at all without its battery, but it's crucial to know that your vehicle could last way longer if you take great care of the battery. On average, a car's battery will last anywhere between 3 and 5 years, but certain driving habits and exposure to certain elements can limit the lifespan of your car's battery. Since weather plays a big part in your battery life and health, you should have your batter inspected in the fall and spring every year. Here are some helpful tips to ensure that you're properly maintaining your car battery:
· Look under the hood and check for rust or corrosion, filthy batteries don't last long
· If you see corrosion, gently brush and wipe away loose particles.
· Ensure cables are firm and tight
· Make sure battery cables don't have corrosion either, since it can actually eat through the cables and destroy them
If you feel like you need your battery tested to see if it's running properly or would like the experts at the Keith Hawthorne Ford Service Center to inspect it.. Don't forget, our battery testing is free. That's' right, you can come in any time and have your battery tested at no charge, because we know how important it is to ensure that your car runs properly. As always, stay safe and healthy, and if you need the best deal on a new or used Ford vehicle or the best vehicle service specials in town, we hope to see you soon.