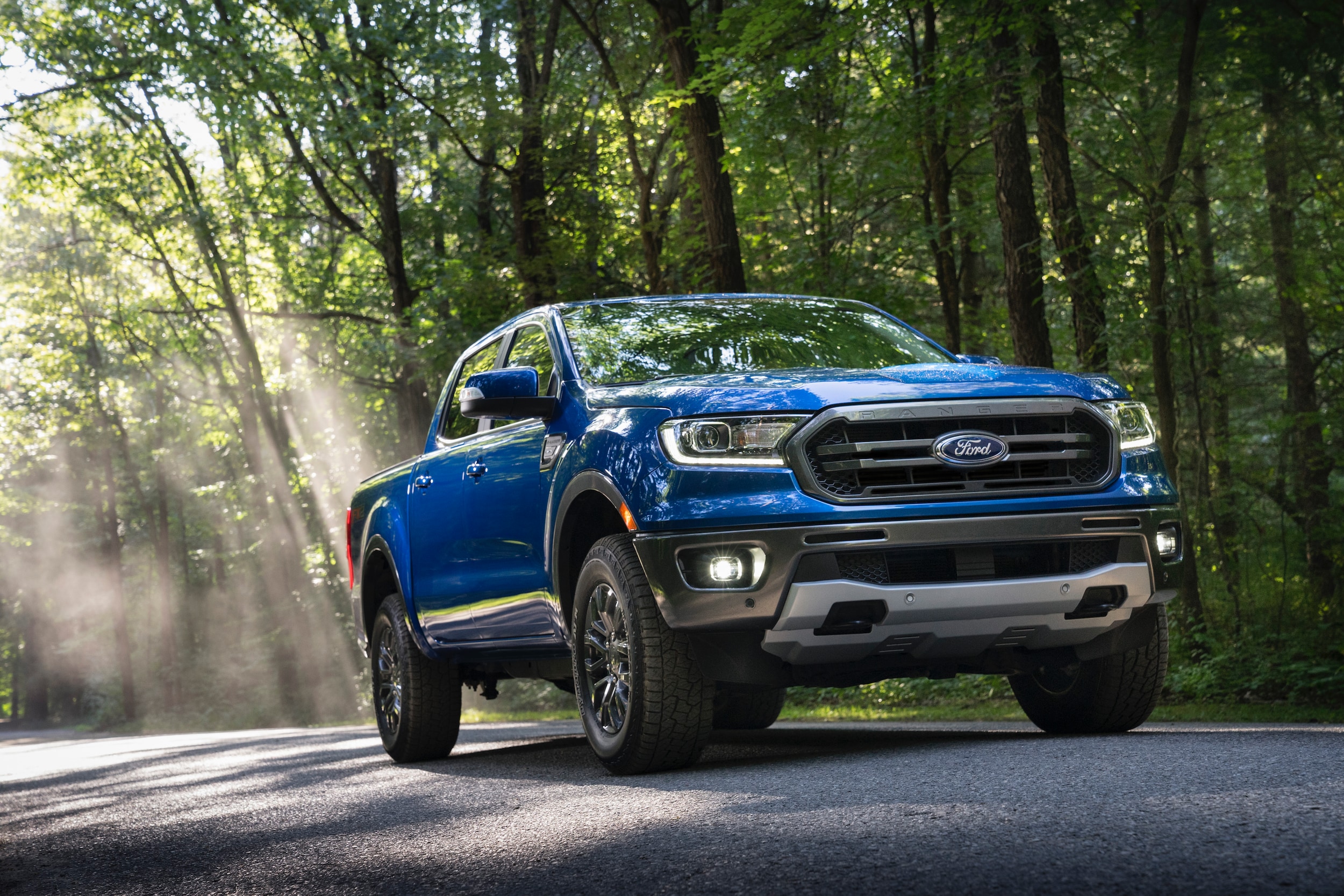 ​
If you think you've seen the peak of off-roading and adventure-going trucks, wait until you hear about the 2020 Ford Ranger. The new 2020 Ford Ranger is a dirt kicking, adventure ready, mid-size pickup truck that can easily handle the great outdoors and then some. Recently resurrected, the Ford Ranger features a modern interior and exterior with smart technologies, a powerful and fuel-efficient motor, admirable towing capacity, and many other attributes that qualify it as an extremely well-rounded truck.
Today, we will put into perspective how tough the Ford Ranger truly is and also explore what a unique and fascinating pickup truck the Ranger has proven to be time and time again.

The 2020 Ford Ranger

There are so many different factors that help qualify the new Ford Ranger as a high-quality mid-sized pickup, but we will start off by noting some of its specifications. Taking a look under the hood of the Ford Ranger, you'll be greeted by a turbocharged 2.3L four-cylinder engine that produces 270 horsepower and 310 lb-ft of torque giving it plenty of useful power. All Ranger models are also equipped with a 10-speed automatic that is not only great for quick acceleration and putting power down with ease, but also for calm, efficient cruising on city and country roads.
The Ranger is also the right truck for completing any tough job without complication, featuring a 7,500 lb towing capacity and an optional towing package. If you thought pickup trucks were gas guzzlers, think again. The 2020 Ranger achieves an estimated gas mileage of 21 mpg city and 26 mpg highway for rear-wheel drive models, while achieving 20 mpg city and 24 mpg highway for all-wheel drive. If that doesn't take the cake, the new 2020 Ranger is equipped with an abundance of safety and driver-assistance features, including standard forward-collision warning with pedestrian detection and standard automated emergency braking, among others.
When considering new upgrades for the 2020 model year, the 2020 Ford Ranger features a new FX2 package with all the bells and whistles. This package will only be available for rear-wheel drive Rangers and it's made for those who aspire to travel beyond paved paths. It enviously flaunts special body-side decals and performance upgrades, including off-road tires, an electronic-locking rear differential, and a suspension built to handle any type of trailblazing you'd like to partake in.
Welcome to the all-new 2020 Ford Ranger. Built Ford Tough.

Model specs below.
Ford Ranger XL
- MSRP: $24,410
- 2.3L four-cylinder producing 270 hp and 310 lb-ft torque
- 7,500 lb towing capacity
Ford Ranger XLT
- MSRP: $28,460
- 2.3L four-cylinder producing 270 hp and 310 lb-ft torque
- 7,500 lb towing capacity
Ford Ranger LARIAT
- MSRP: $32,500
- 2.3L four-cylinder producing 270 hp and 310 lb-ft torque
- 7,500 lb towing capacity

---


If you're looking for a new Ford truck at the best price in town, look no further than your local Ford dealership, Keith Hawthorne Ford of Belmont. When you're hear, be sure to ask about the Keith Hawthorne Advantage, featuring a Lifetime Limited Warranty*, Door-Ding protection and more. Find your favorite 2019 or 2020 Ford model online and come in today for a test drive!