​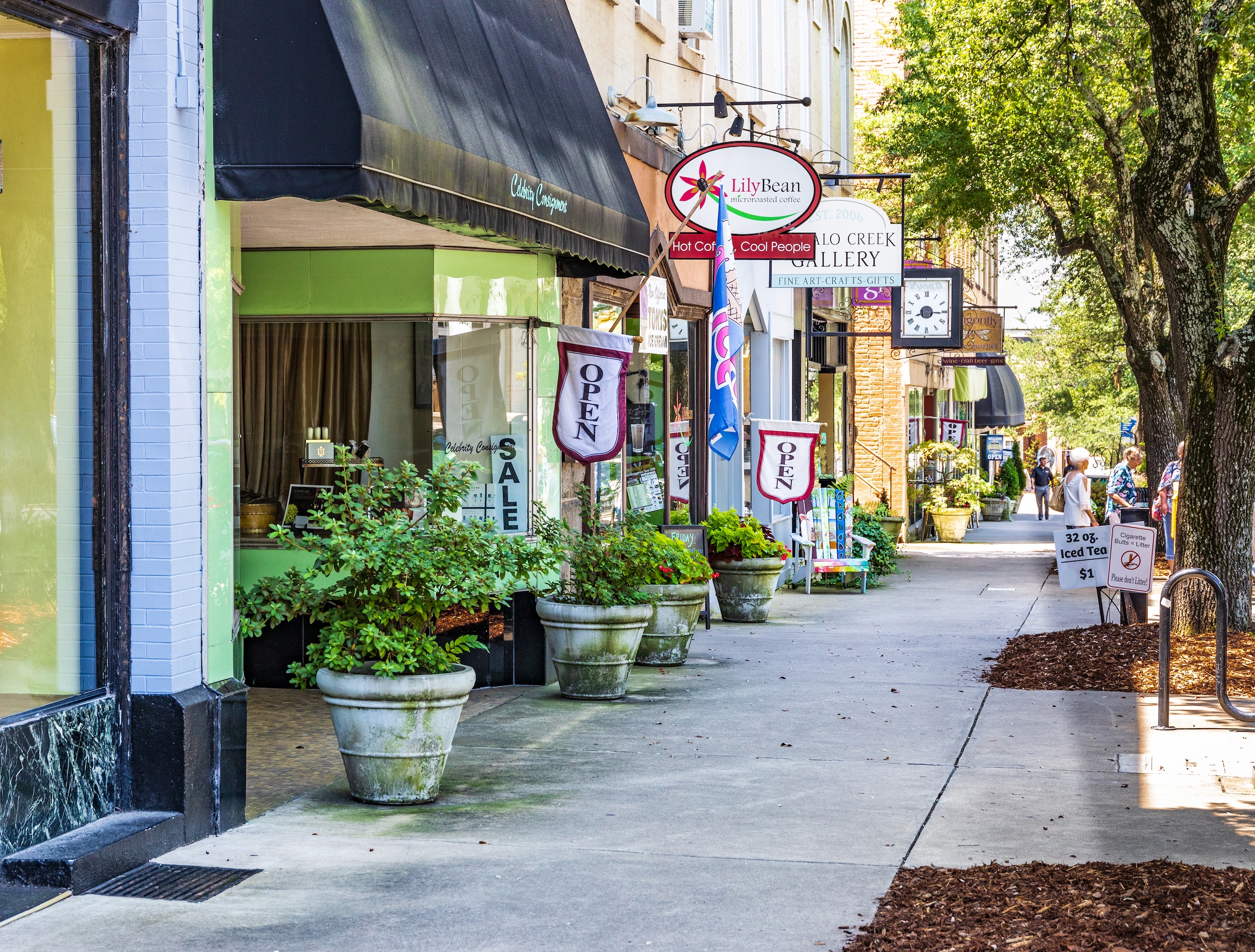 Here at Keith Hawthorne Ford of Belmont, we take pride in supporting the community around us and going on new adventures that further our awareness of our community. Not only do we love providing our customers with the best deals on new and used Ford cars, trucks, and SUVs, but we also love taking long trips through our region and visiting new places. Today, we took a day to travel around Shelby and spend an action-packed day in the town and provide our customers with a detailed list of the best way to spend a day in Shelby from the morning through the end of the day.



Shelby Café


Nothing is more important than starting the day off with a spectacular breakfast, the most important meal of the day! That's why we must inform you of one of the best breakfast spots in Cleveland County, Shelby Café. This old-school cafe features checkerboard floors, spotless tables, and a very lively atmosphere. The servers are quite friendly, passionate individuals and the cafe provides a quality menu with choices for everyone--omelets, breakfast sandwiches, French toast, pancakes, and more. The greatest news is that they serve their delicious breakfast all day so there's no need rush over before a certain time in the morning. Be sure to head on over to 220 S. Lafayette Street to have some of the best breakfast you'll ever eat.



Broad River Greenway


After devouring almost every item we ordered off the menu at Shelby Cafe, we decided it'd be a great idea to hike off some of our calories. While doing so, we think we traveled through one of the most beautiful parks in all of Cleveland County. If you're looking for a place to go hiking, camping, jogging, picnicking, and more, look no further than Broad River Greenway. This place makes you feel as if you are one with nature as you make your way through the scenic areas of the woods and walk the trails for some daily exercise or weekly sightseeing. You will be sure to find a peaceful and relaxing environment at Broad River Greenway, which is located on Broad River Dr. in Shelby.


Fatz Cafe


There is not much of a more well-rounded restaurant than Fatz Cafe. You can go here with the intention of doing pretty much anything. You can pretty much get anything you feel like eating at this southern kitchen, including steaks, burgers, wings, salads, soups, ribs, sandwiches, and more. Want to watch a game? They serve great gameday food and offer plenty of specials for their customers. Want to cater some food? They'll do that for you too. Their kids' menu offers a wide variety of selections. There aren't many things this can't offer you, as they provide excellent customer service, food that's to die for, and a very family-friendly environment. Head back on over to Lafayette Street and be sure to grab a bite at Fatz Cafe!

---

We can assure you the places on this list will help you create an enjoyable day and overall experience during your time in Shelby. We also can assure you that if you visit Keith Hawthorne Ford of Belmont, you will get the best prices in town on all new and used Ford cars, trucks, and SUVs. Check out what makes us even better with the Keith Hawthorne Advantage that features Door Ding Protection and Lifetime Powertrain Limited Warranty and more. Be sure to check out our online inventory as well and come in for a test drive today!