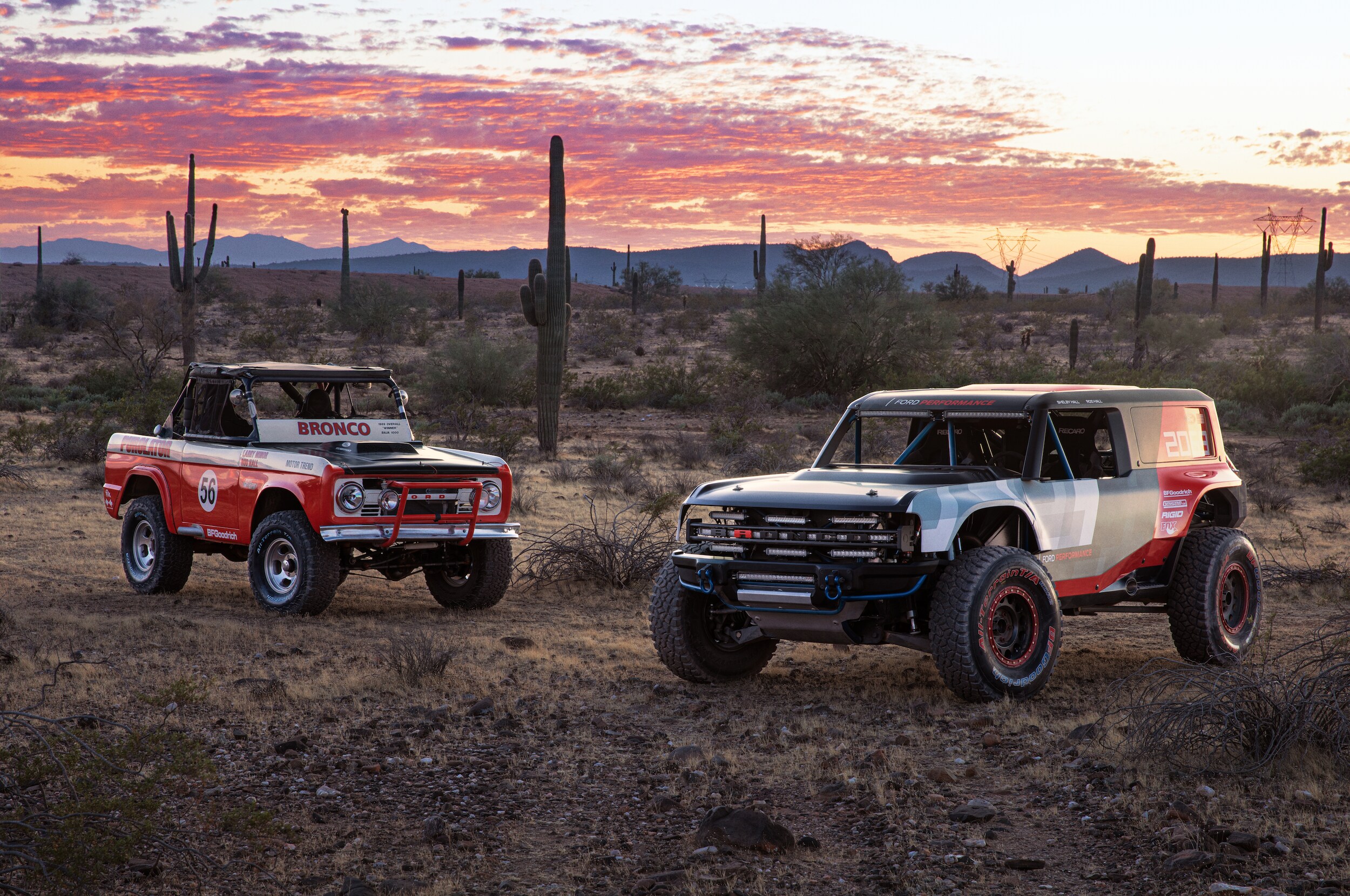 Here at Keith Hawthorne Ford of Belmont, we love to keep up with all of the latest and greatest news regarding Ford, so we're knowledgeable about what they're up to and how we can better inform our customers. As of late, it appears that Ford has had a knack for reviving old, nostalgic names remembered by many. Ford just recently brought back their famous GT500, which made a return after its last appearance in 2013 for the previous generation Mustang and they're not done yet with reviving fan favorites.
Now, there have been rumblings of Ford reviving their classic, beloved 4x4 SUV, the Ford Bronco, for the 2021 model year. We're sure we just grabbed the attention of any loyal Ford fans and others who are familiar with the Bronco, so allow us to give you the latest scoop on what's to come.
As you may already know, back in 2017 at the North American International Auto Show, Ford announced that the Bronco would eventually be making its return and we are now being rewarded for our patience. We've found out that Ford will not only be bringing back the Bronco, but also introducing a "Baby Bronco" to the family, which will feature a more compact body and similar styling. Many have already assumed that the "Baby Bronco" will be referred to by Ford as the "Maverick", since there have been leaks of several parts numbers under the name Maverick, of course nothing as of now is official so this is speculation.
Ford Broncos have been spotted by plenty of spy photographers tearing up off-road terrain and catching looks from all people. Although the truck is covered up well, we noticed that it's rocking some brawny Goodyear Wrangler all-terrain tires, which is a big upgrade from the tires from previous Ford Bronco generations and shows signs of this SUV being an aggressive off-roader. Ford also already unveiled a Baja-racer called the Bronco R, which was designed to compete in rugged off-road racing events, such as the Baja 1000.

---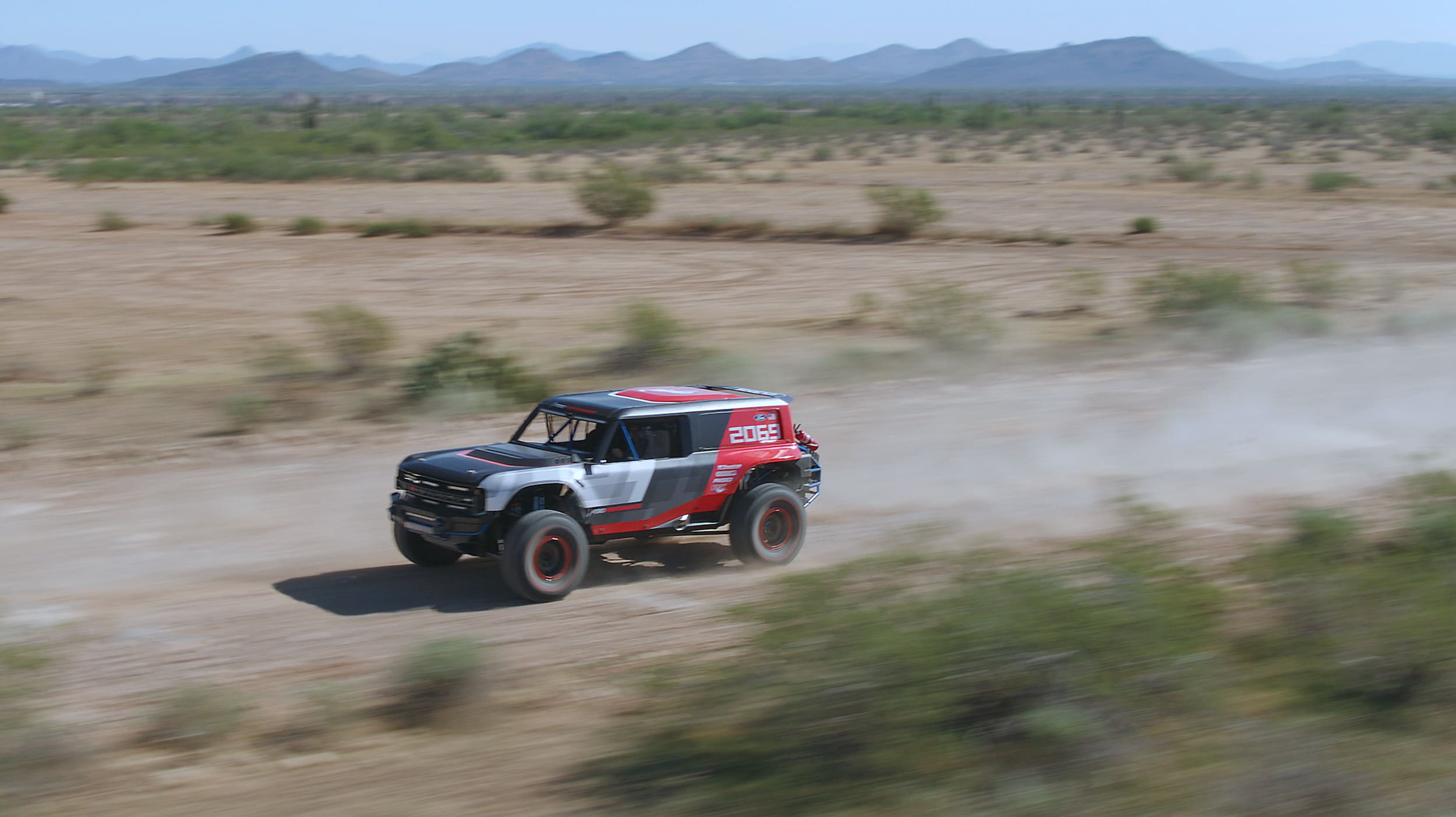 ---
Furthermore, Ford released a video on Facebook and Twitter that displayed the Bronco's new logo, which has quite an eye-catching design. The Baby Bronco truck is expected to return to the roads in spring 2020 and the notorious Bronco will make its return in late 2020, a few months later. We've even heard reports that the full-size Bronco could be a menacing, Ford Raptor-based pickup, and it doesn't get any more aggressive and exciting than that!

Update: ​For all the latest info check out this feature by Road & Track here!
---
Although many of these reports may appear to show definitive hints and signs, they aren't completely conclusive, aside from the fact that the Bronco will be returning with a bang. Once the Bronco expands to Ford dealerships across America, you can be assured that there will be no better place to get your hands on a Ford Bronco than Keith Hawthorne Ford of Belmont, where you can find the best deals on all new and used Ford cars, trucks, and SUVs, and home to the Keith Hawthorne Advantage. Be sure to check out our online inventory if you have any interests in other Ford vehicles and always know that you're welcome to come in for a test drive.