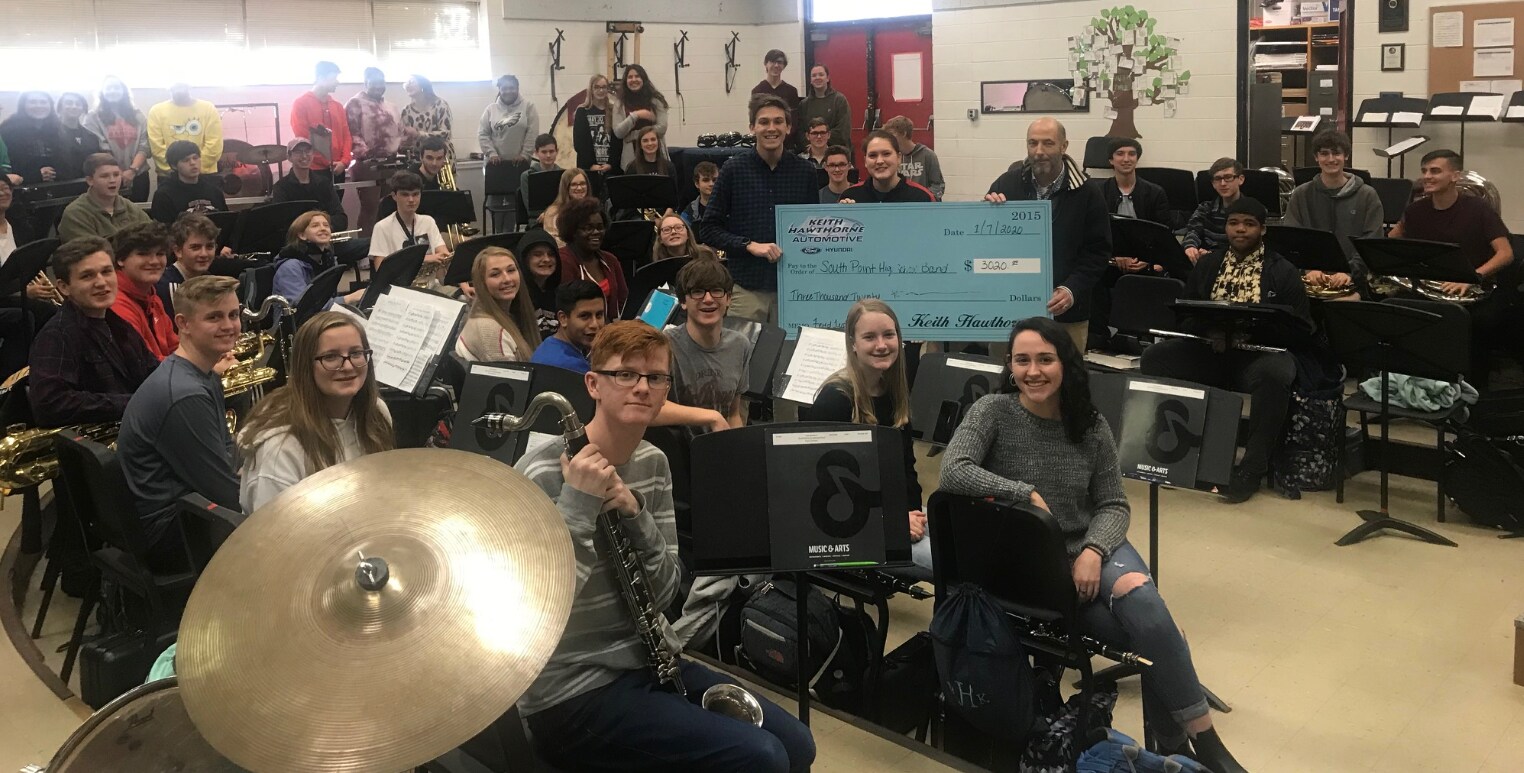 For the team here at Keith Hawthorne Ford of Belmont, serving our community is a big deal. While we find a whole lot of joy in delivering brand new Ford vehicles at the absolute best prices in Belmont, Gastonia, and the Carolinas, it means a bit more when we can truly give back to our community.
Nothing is more important than a quality education, and ensuring that every student is able to receive the best education possible is something that the Keith Hawthorne Ford of Belmont team takes a ton of pride in. That's why this past Fall we once again kicked off the Ford Drive 4 Ur School Test Drive Event at South Point High School in Belmont, where we donated $20 for every test drive taken in a new Ford truck, car, or SUV. Not only was the event a total blast for everyone involved, it was also a total success. Thanks to the community for an awesome turnout, the Band Parent Volunteers and the team at Keith Hawthorne Ford of Belmont were able to raise a total of $3,020! That's a whole lot of test drives. Drivers were able to experience a plethora of new Ford vehicles, from the legendary performance of the new Mustang lineup, to the adventurous spirit of the all-new 2019 Ford Ranger, and of course the most popular truck in America, the 2019 Ford F-150. All in all, a lot of new Ford trucks, cars, and SUV's were test driven and we really couldn't have asked for a better event from everyone who was involved!
This past Tuesday (1/7/20) our Sales Manager, Bobby Vaughan, presented the check to the South Point High Band and we couldn't be prouder. We hope that with it the students and staff can have access to more supplies and any other needs to create the best learning environment available.
Giving back never goes out of style and we here at Keith Hawthorne are always looking for the next opportunity. Follow our events page here for info on upcoming events and more. And be sure to check out our inventory online for the absolute best deals on all new 2019 and 2020 Ford models as well as low prices on used cars from some of the most popular brands in the industry.
------
Want to stay even more connected to your local Ford dealership? Stay up to date with everything Keith Hawthorne Ford of Belmont is doing in the community and more on our Facebook page!