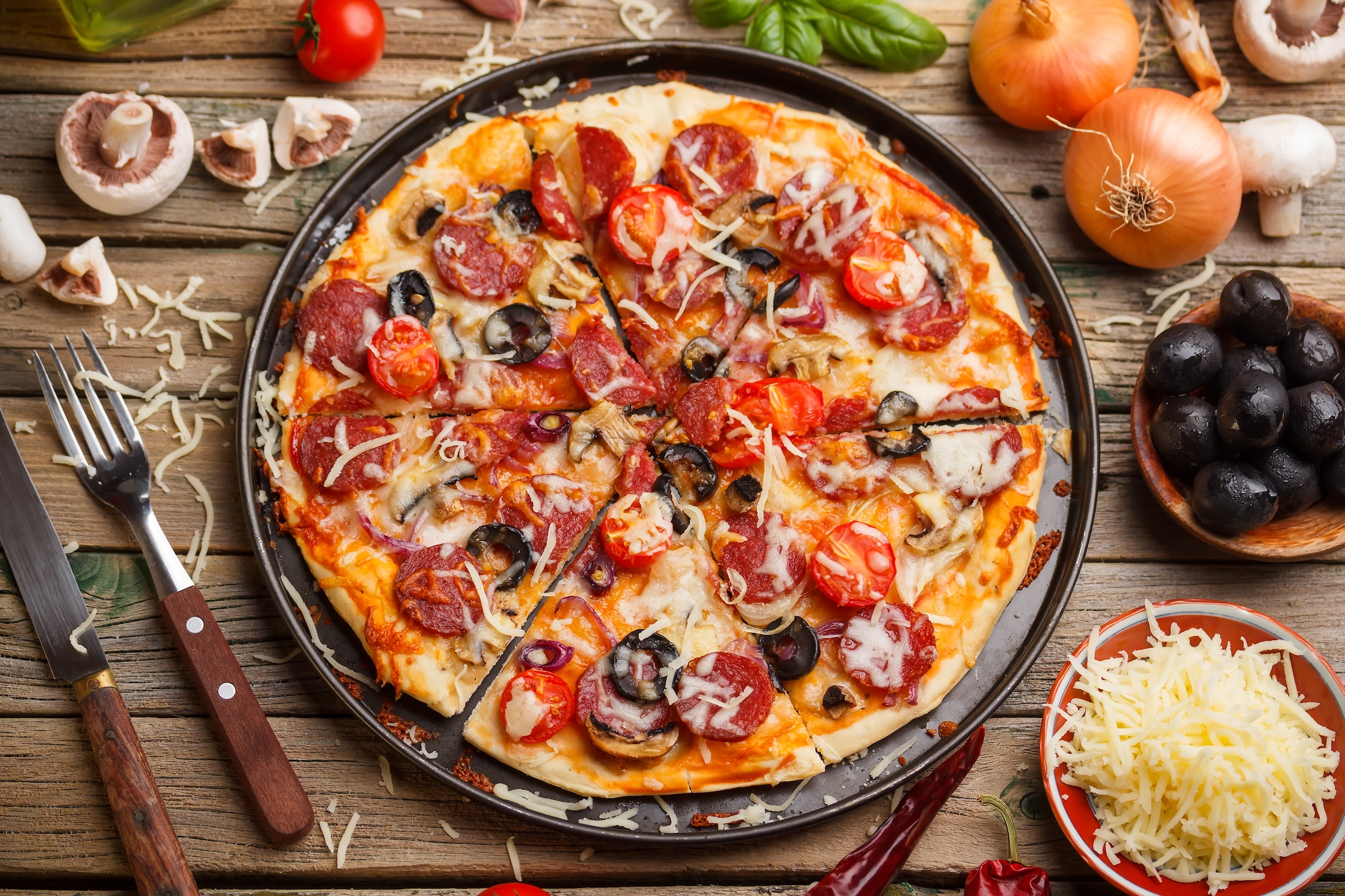 If there's one thing worse than an empty tank of gas, it's an empty stomach. And though Ford just recently announced their all electric Mustang inspired Mach-E that ditches the gas tank, we're still reliant on food to fuel us. As you may have noticed, the team here at Keith Hawthorne Ford of Belmont loves a good breakfast, lunch, and dinner, so whenever it comes to finding the best restaurants to grab a bite around town, we like to try them all! Today, we're focusing on some of the top places in Mount Holly to grab a quality lunch.

Hop in with the Truck, Truck, Truck Man and lets go for a ride down to Mount Holly!
JackBeagle's Mt. Holly
Great food in a friendly environment, that's something we can all get behind. As we were driving down S. Main Street in the heart of Mount Holly, we noticed JackBeagles and saw quite a few people leaving with smiles, so, of course we headed on in. From great wings, mouth-watering burgers, and indoor and outdoor seating, this lunch spot has it all going on. Check out their menu here and stop in next time you're passing through Mount Holly.
Papa Sammy's Pizza
Sometimes you need to be pointed in the right direction, and when looking for another quality spot, we noticed a lot of good things being said about this pizza joint, Papa Sammy's Pizza. Not much needs to be said about what they serve, it's all in the name and one thing's for sure, when it comes to a delicious pie - this is the lunch spot that you need to try. Of course, you can find all the other dishes you'd expect such as Stromboli's, garlic rolls, calzones, and more. Italian for lunch? Step right into Papa Sammy's located right off E. Central Ave!
Brightstar Drive In Grill
If you're driving down Madora Street in Mount Holly it's hard to miss the Brightstar Drive In Grill, and you'll be glad it caught your eye. If you're in the mood for a quick bite that won't hurt your wallet, this is where you want to be. It's simple, it's fast, and it's tasty, pick a burger or hotdog and you'll feel like you're in the middle of summer without a worry in the world.
---
When it comes to a solid lunch with friends and family, you can't go wrong with any of the above. When it comes to getting the best deal on a 2019 or brand new 2020 Ford, head on over to your local Ford dealership, Keith Hawthorne Ford of Belmont. Home of the exclusive Keith Hawthorne Advantage featuring Limited Lifetime Powertrain warranty, Door Ding protection, and more. We have the lowest prices in town on all new and used cars, trucks, and SUVs so don't miss out!