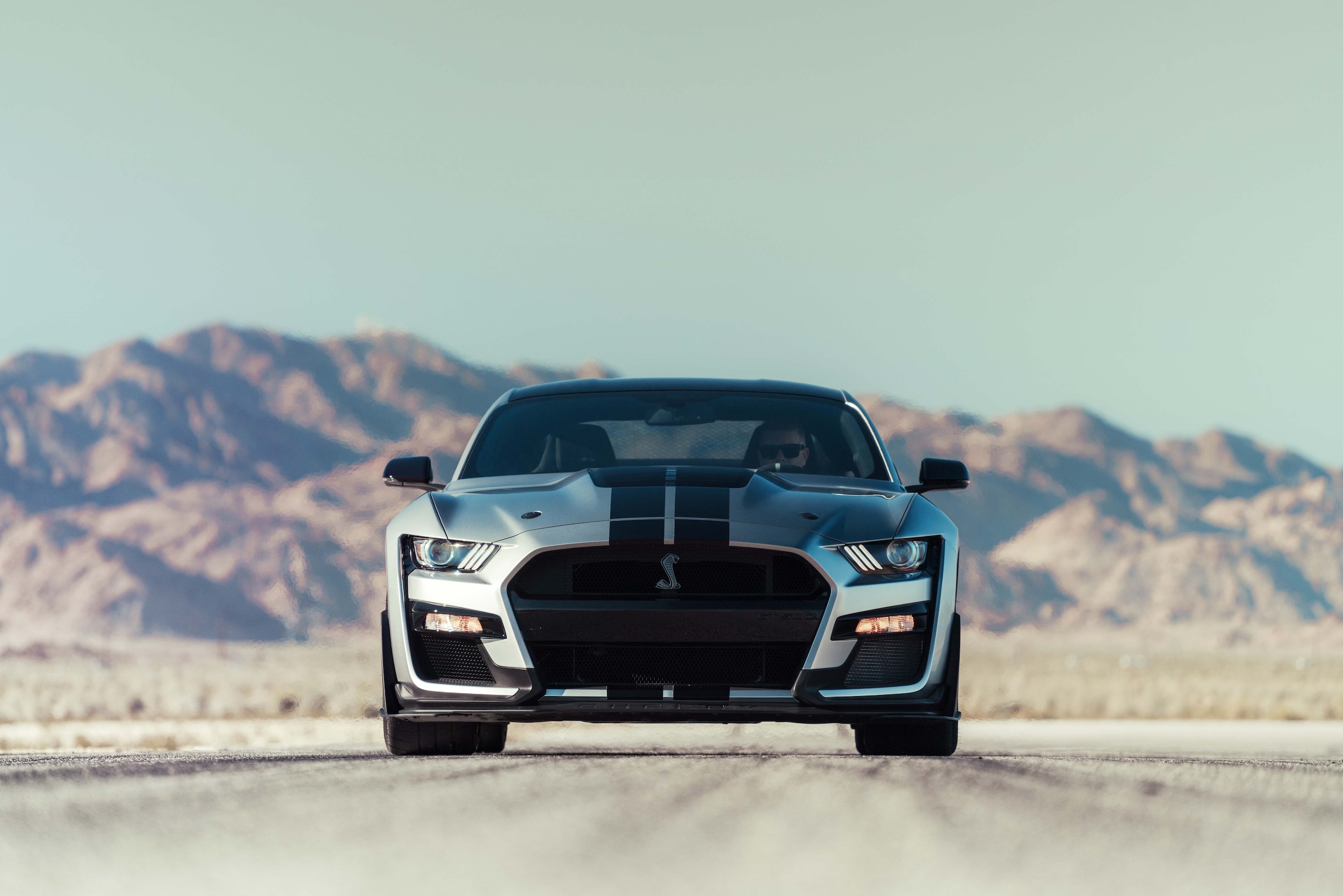 A legend is reborn and reimagined in a way we've never seen before. When Ford first presented the Mustang Shelby GT350 and GT350R in 2015, not many thought they could outdo such a powerful, well-designed machine. However, this year the all new Ford Mustang Shelby GT500 will be released in limited numbers across car dealerships throughout the United States, including right here at Keith Hawthorne Ford of Belmont. This is the next level of Mustang that'll have everyone's jaws dropping when they see it roaring down the street. It's definitely not a vehicle you want to pass up, especially considering the amount of people already lined up to buy one, as Ford has announced that 5000 models will be available for 2020.
In other news, the new Ford Mustang Shelby GT350 and the refined GT350R have received more tweaks for the 2020 model year, including significant suspension and brake upgrades. With the growing popularity of the new 2020 Shelby Mustangs, it is understandable why these high-performing, relatively attainable cars are desirable to many Americans.
As you already know, stares will come standard with the Ford Mustang Shelby GT350 and GT350R, along with the all-new 2020 GT500, but what truly makes these vehicles so great are the specifications and unique features of each model. Outside of pure speed, these new rides feature body designs that will take anyone's breath away and have convenient technology packages that you may not have believed possible with such a highly capable performance car. As far as the Ford Mustang Shelby models go, there are several models with their own unique packages and Keith Hawthorne Ford of Belmont can help find the perfect model for you.
For those looking for something a bit tamer, but still highly aggressive, you may want to take a Shelby GT350 for a test drive. If you're looking for a car that dominates the competition across the board, you may want to go for the track focused GT350R. For those who are looking for a machine that produces over 700 horsepower and consistently produces adrenaline: welcome to the all-new 2020 Ford Mustang Shelby GT500.

American Muscle Icons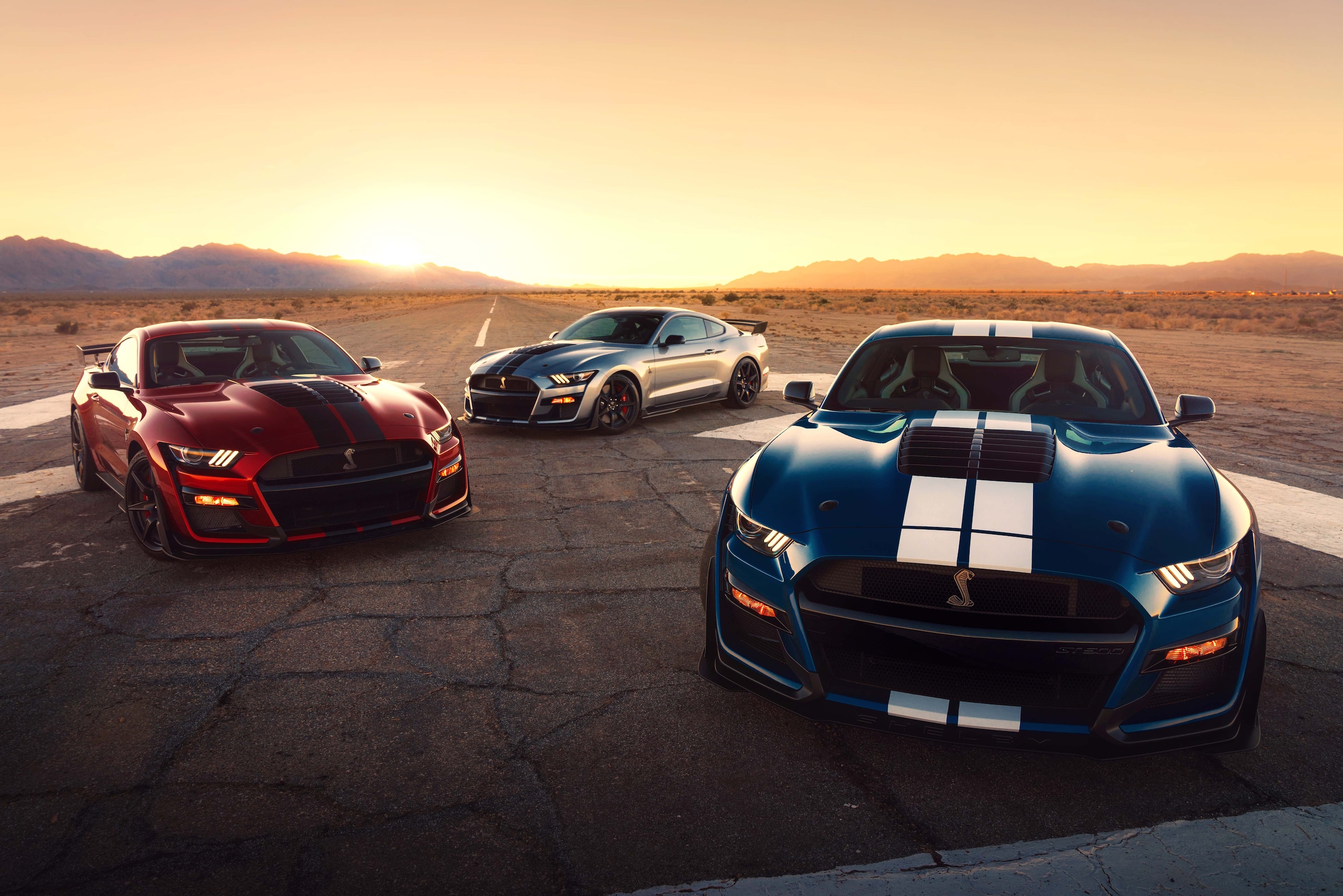 Ford Mustang Shelby GT350
5.2L Ti-VCT V8 (flat-plane crankshaft)

526 HP @ 7,500 RPM and 429 lb-ft of torque @ 4,750 RPM

0-60 mph in 4.2 seconds

6-speed manual transmission

MSRP: $60,440

If you thought you knew what speed was, wait until you get behind the wheel of this street-approved machine that roars up to 8,250 RPM.
Ford Mustang Shelby GT350R
5.2 Ti-VCT V8 (flat-plane crankshaft)

527 HP @ 7,500 RPM and 429 lb-ft of torque @ 4,750 RPM

0-60 mph in 3.9 seconds

6-speed manual transmission

MSRP: $73,435

This track-ready beast will set unbelievable lap times, time and time again, right after you take it off the lot.
Ford Mustang Shelby GT500
5.2L Supercharged V8 (cross plane crankshaft)

760 HP @ 7,300 RPM and 625 lb-ft of torque @ 5,000 RPM

0-60 mph in 3.3 seconds

TREMEC 7-speed Dual Clutch transmission

MSRP: $72,900

Words just won't do it justice. Welcome to pure adrenaline.
---
Aside from the mind-blowing performance that comes standard at a relatively low price compared to other competitors, there are several packages and optional features to choose from to make your GT350, GT350R, or GT500 exactly what you want in an American-made beast. The new GT500 comes with a handful of available packages, including the technology package, which features: a Bang and Olufsen Sound System with 12 speakers, a Blind Spot Information System with cross-traffic alert, heated exterior mirrors with integrated turn singles and Cobra LED door-projector courtesy puddle lamps, a voice-activated touchscreen Navigation System with pinch-to-zoom capability and SiriusXM Traffic and Travel Link, and a six-way driver's seat with 3 memory settings.
If you want to ramp up the performance even more and smoke all competition on the track, you can also equip a carbon fiber track pack or the less expensive handling package. As for the GT350 and GT350R models, both share similar smart tech options, however, the six-way driver's seat is exclusive only to the GT500. These Mustangs are made to be unleashed, with the options you have available the only question is, are you ready?
---
Now's the time to take advantage of the great deals on our limited inventory of our street-ready GT350, track-focused GT350R and the brand new, most powerful Mustang ever – the GT500 – before they're all gone. Take a stop by your local Ford dealership, Keith Hawthorne of Belmont, where you will receive excellent customer service from all members of our staff, and where you can find the best prices in town on all new and used Ford cars, trucks, and SUVs. Check out what makes Keith Hawthorne Ford even better with the exclusive Keith Hawthorne Advantage and come in for a test drive today!