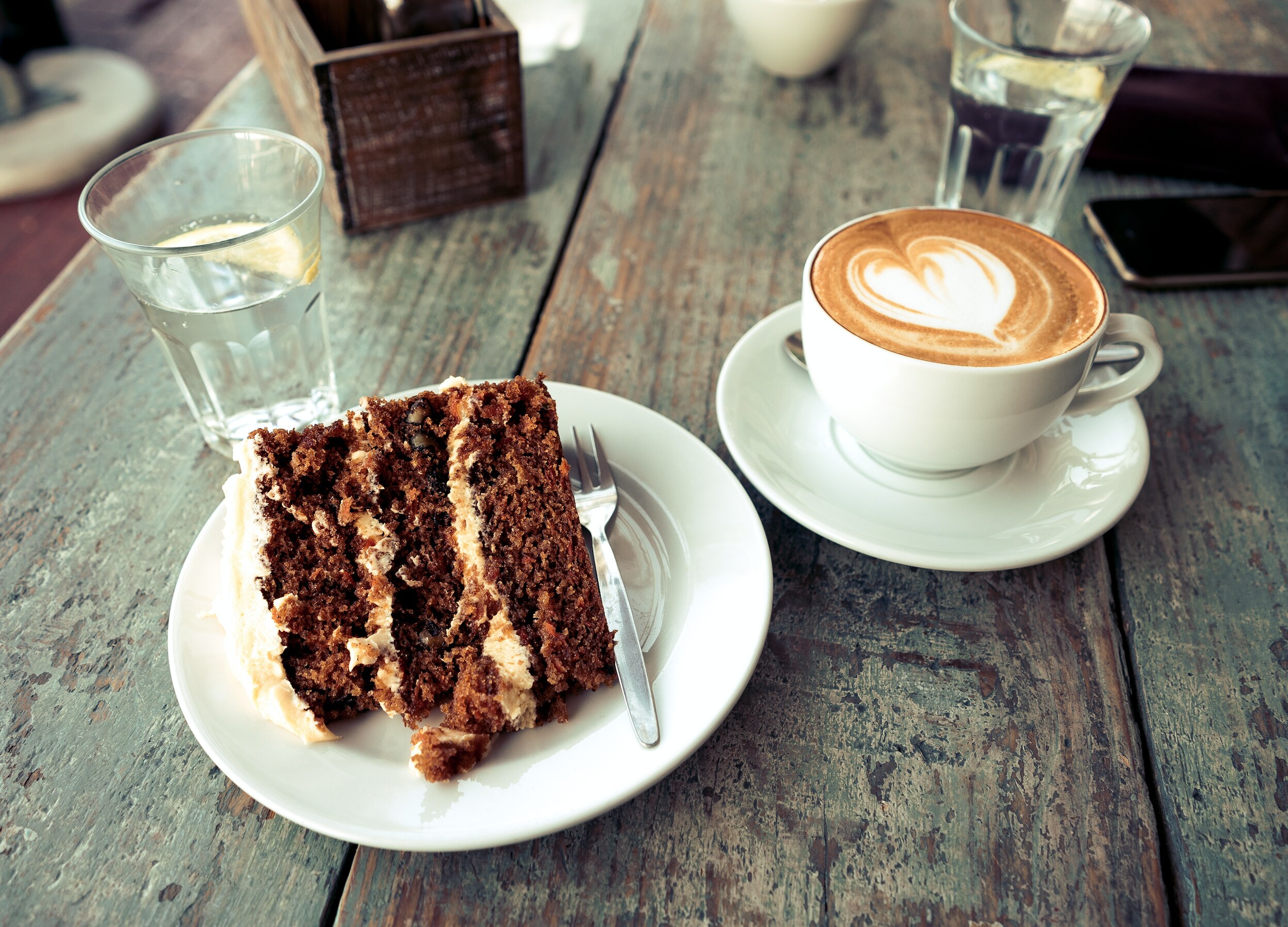 While it seems pretty hard to beat getting the best deals on some sweet new and used Ford cars, trucks, and SUVs, we've recently found out that there are definitely some local places serving up refreshing and delicious sweets that offer quite some competition. On a few separate occasions for the past couple of weeks, the team here at Keith Hawthorne Ford of Belmont has been out and about looking for the top places in the area that serve the best dessert. By now it's no secret that our team has quite the sweet tooth and can't pass up on a good dessert, just like we have a knack for giving our customers the best prices in town on all Ford vehicles!
With that in mind, we went on a trip to Concord to find some delicious sweets and treats, and we think it was a total success. Today, we're presenting you with just a few of the best dessert shops in Concord, North Carolina that we were able to check out. Finding a great place to grab some dessert in Concord wasn't very hard—you could even say it was a piece of cake!

Cookie Dough Bliss & Creamery


To all the cookie dough lovers out there, Cookie Dough Bliss & Creamery may be your match made in heaven. This place serves delicious, ready-to-eat premium cookie dough, while offering an unbelievable 20+ different flavors! Yep, you heard that right, 20+ flavors of cookie dough, which includes red velvet cream cheese swirl, cake batter, Nutella, snickerdoodle, oatmeal raisin, and salted caramel. Don't be afraid to bring the kids either. Cookie Dough Bliss & Creamery features a family-friendly environment and even schedules events for kids to meet some of their favorite characters seen on TV, including Peppa Pig, who visited on January 20th, and Elmo, who will visit on Valentine's Day. Located right off of Pit Stop Court in Concord, this fine establishment offers catering, kid's parties, and an online menu at your convenience. You will not regret taking the family out for dessert here.
OMG Donuts & Bakery


It is all in the name. These scrumptious donuts will have you saying "OMG" after you take just one bite. Prior to our visit, the name of the shop simply caught our eye and after reading amazing reviews about their homemade donuts, we had to give this place a shot. Once we went in, we noticed the place had an exuberant atmosphere with excellent customer service, along with an updated interior and spotless tables and seats, something we can appreciate. We placed our order and received our food promptly, and shamelessly, it had us going back for more. The shop provides an endless array of flavors and frostings on their donuts—you can't go wrong with any choice. There is no missing this place, as it is located on Weddington Road in Concord and holds a great reputation among many locals and other frequent visitors. Be sure to check it out next time you're in town!
C3 | Coffee Crepes Creamery

If you're looking for one of the most well-rounded dessert shops in the area, look no further than C3, which stands for Coffee, Crepes, Creamery. The place sets high expectations for its customers on their website, boasting "the best of coffee, luxurious ice cream, delightful crepes, delightful teas, and opulent waffles in a place that everyone loves to be." After our visit, we can confirm that they lived up to the hype, and more. We started the visit off the right way with a warm cup of joe, which was both rich and flavorful. C3 selects their coffee from countries around the world from farmers who process their beans to the highest quality. We also had to try a few scoops of their "luxurious ice cream" which was creamy and super sweet. To top it off, we got our hands on some of their highly spoken crepes, which were stuffed with fresh fruits, ice cream, and toppings that melt in your mouth. Unfortunately, we didn't have enough room in our stomachs to try out the tea and the waffles they serve, but we're quite confident that they're just as delicious as everything else on the menu. If you want to take a stop here, C3 is located in a plaza on Weddington Road, just like OMG Donuts & Bakery, and they even have their own merchandise on their online website. Upscale dessert that doesn't disappoint, welcome to C3!
---
When looking for a place to grab some dessert, we're confident that you'd be hard-pressed to find an establishment that serves better product and displays better customer service than the above places. Now, when it comes to getting the best deal on a new 2019 Ford, brand new 2020 Ford, or used vehicle, we're confident that you'd be even harder pressed to find a place with better deals than Keith Hawthorne Ford of Belmont. Between the Keith Hawthorne Advantage and the insanely low prices on all new and used cars, trucks, and SUVs, you would be missing out if you didn't take a stop at Keith Hawthorne Ford of Belmont. Make sure you don't miss out by looking through our online inventory and coming in for a test drive soon!