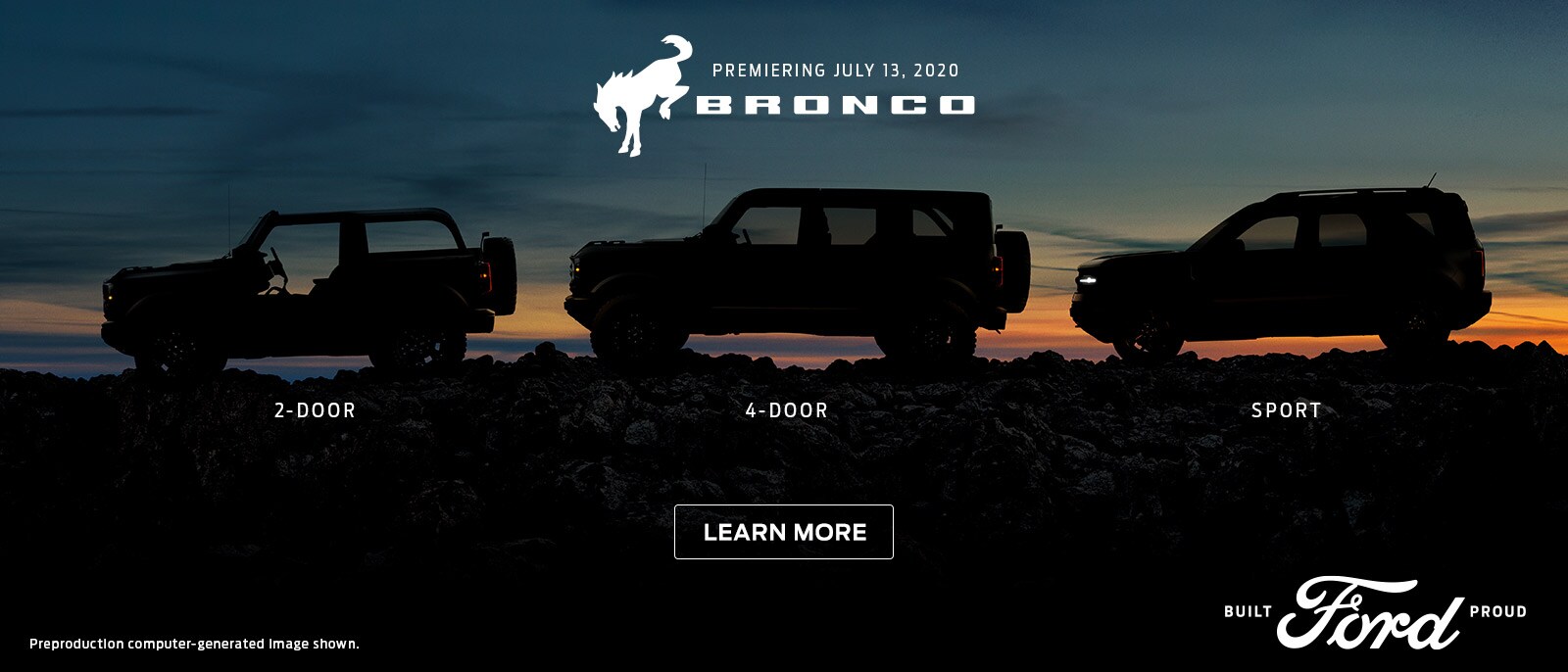 The Legendary Ford Bronco is making its way back into production, with a full unveiling set for today, July 13th, 2020. Here at Keith Hawthorne Ford of Belmont we are beyond excited to see what Ford is officially bringing to the table, and with 3 models being teased, the possibilities are endless. Read below to find out when and how you can watch the first ever unveiling of the new Ford Bronco lineup!
When: 8:00pm (eastern time)
Where: ABC, ESPN, National Geographic, YouTube, Social Media
Disney will be using its three main channels, ABC, ESPN, and National Geographic to showcase the reveal of the Ford Bronco in what's known as a "roadblock". Additionally, you can watch the reveal from the Ford YouTube page and Ford's social media accounts.
Ford will be allowing reservations as soon as the show begins for just $100, so if you're excited to get your hands on the new Ford Bronco, now is your time to get in line! Get ready to meet the all new Bronco 2-Door, the Bronco 4-Door, and the exciting Bronco Sport. There's never been a better time to drive Ford!
Be sure to check out our new Ford Bronco page where you can be the first to order your very own. For all things Ford be sure to check out our inventory online or schedule an appointment at our online service center!