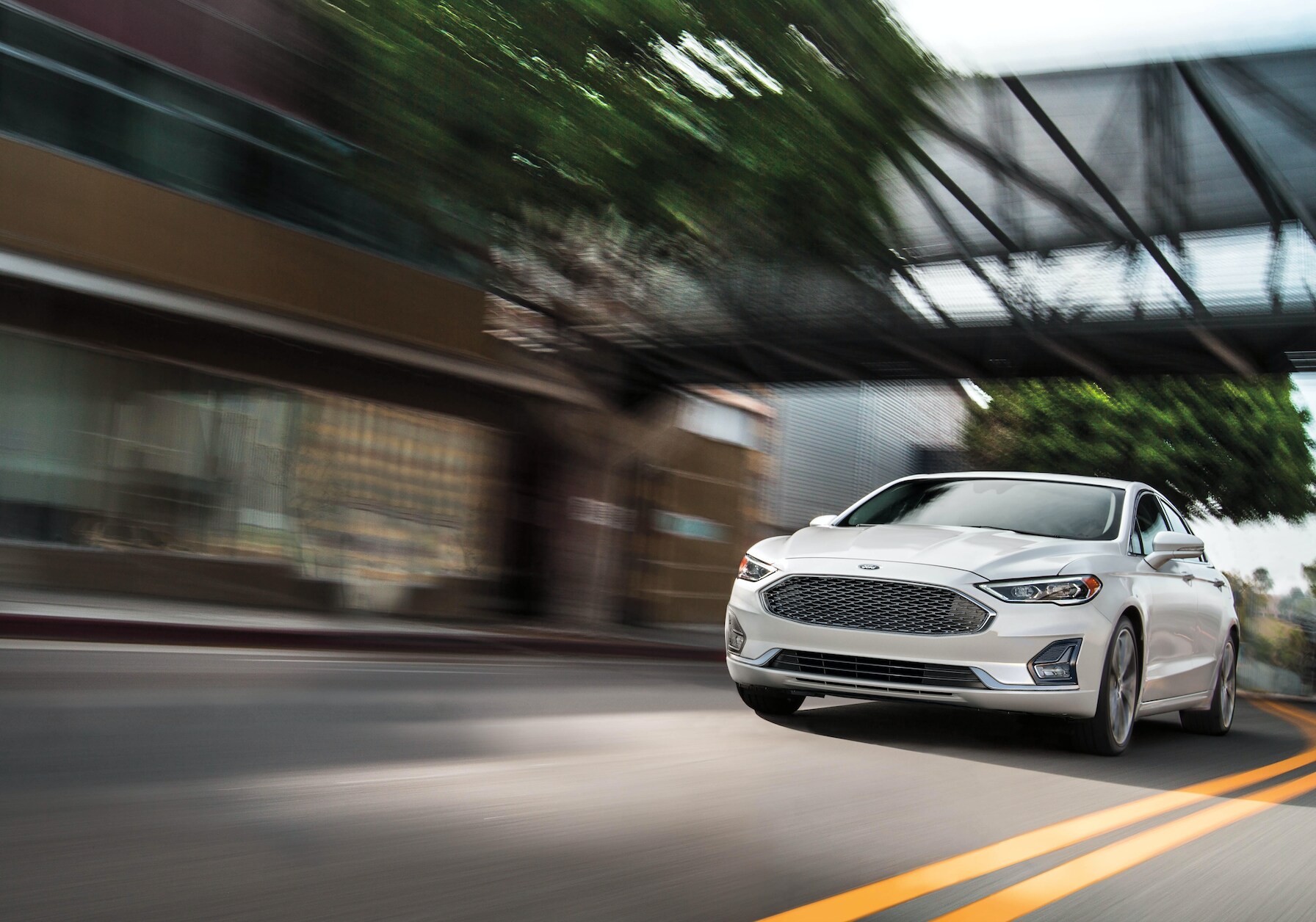 ?
Buying a new car can be a tough process. With so many different brands and models to choose from, it's easy to overlook what could very well be the vehicle that fits your needs and wants.
With that in mind, moving forward we'd like to bring attention to all the great vehicles in the 2020 Ford lineup. Today we'll be talking about the highlights and unique features of the newest and best Ford vehicles on the market, specifically our Ford Sedan and Ford Coupe models. Overall, there's a plethora of Ford vehicle styles to choose from, including the legendary 2020 Ford Truck lineup, 2020 SUVs with all the newest tech paired with maximum cargo space - to the do-it-all sedans, and of course you can't forget Americas favorite Pony car, the 2020 Ford Mustang.
So, with that in mind lets dive into the new 2020 Ford Fusion and the latest and greatest 2020 Ford Mustang to see what they have to offer!
2020 Ford Fusion
Instead of asking yourself "What can the 2020 Ford Fusion do?" ask yourself what CAN'T it do. Seriously. With 8 (eight!) models to choose from, including the Hybrid models, you can easily find a Ford Fusion that works for you. Choose from gas, hybrid, or plug-in hybrid and experience a sedan that can take you further with maximum style, and with the most innovative and intuitive technology available to date in a Ford sedan.
The best way for you to get acclimated with the 2020 Ford Fusion lineup is to check out our available inventory online here and give us a call to schedule a test drive today!
2020 Ford Mustang
Very few cars are as memorable as Ford's historic pony car, and at this point it really needs no introduction. Welcome to performance. Welcome to break-neck styling and curves that'll make your partner and neighbors jealous. Welcome to the best muscle car in the world. Welcome to the 2020 Ford Mustang. It's been 55 years since Ford introduced the Mustang, and with more options than ever before, 2020 is the time to give this tire-squealing monster a drive.
Come in today for a test drive in the turbo-charged, four-cylinder powered Mustang Ecoboost featuring 330-hp or give yourself a rush of adrenaline in the 2020 Ford Mustang GT featuring 460-hp and optional active exhaust.
---
If you're ready to get into a new car, whether four doors or two, come on down to your local Ford dealer, Keith Hawthorne Ford of Belmont. Score the best deals on all the new 2020 Ford Fusion models as well as all 2020 Ford Mustang models. Don't forget you always get more for your money at Keith Hawthorne Ford with second to none customer service and the Keith Hawthorne advantage!
Check out our entire inventory online here and save time at the dealership.