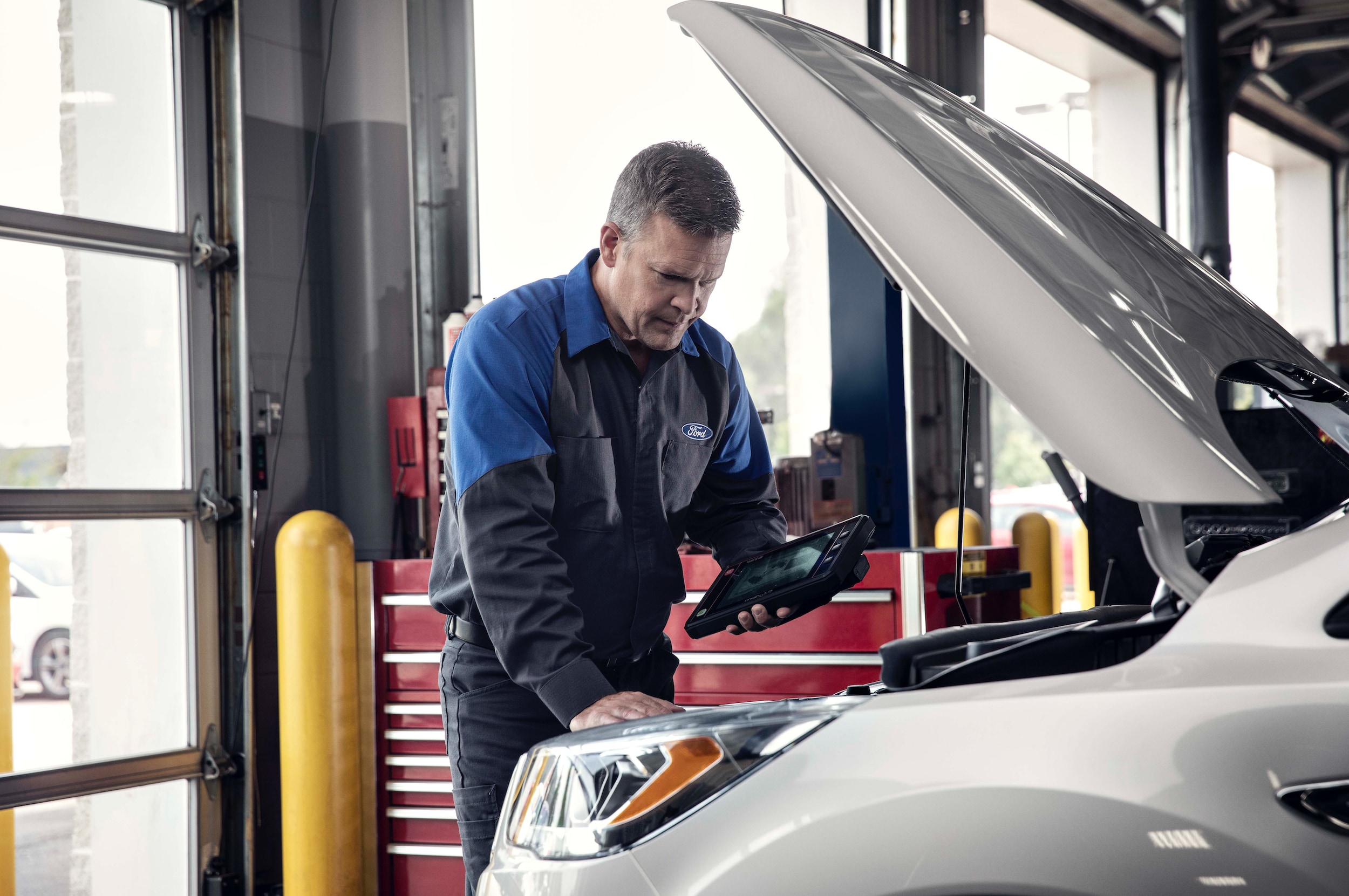 Keeping your vehicle in good condition and regularly scheduling maintenance is an important aspect of vehicle ownership. You've already made a great choice when you purchased your Ford vehicle from the Keith Hawthorne Ford of Belmont family. Now, it's time that you treat your brand-new Ford properly with some top-notch vehicle service, and for used car owners, it's just as important to continuously maintain proper car care and maintenance!
You may be wondering why it is so important to have your vehicle serviced regularly and what the benefits are from taking these actions. Let's compare to maintenance for your home. A home generally requires plenty of maintenance, such as fixing any cracks in the floor, stopping leaks in the roof, and cleaning dirty air ducts. However, if you don't properly keep your home in great shape, more issues start to arise and can become much more common.
When you take the time to ponder over this comparison, you can start to see the similarities between the upkeep for a car and the upkeep for a house. A car has to be serviced in different ways but still requires these services to avoid problems with the way it runs. Generally speaking, oil changes are probably one of the most important aspects of vehicle maintenance. Regularly ensuring that you have solid clean oil in your car has several benefits to not only the performance of your car, but also the lifespan of its engine.
Once oil goes bad, it cannot effectively lubricate the vehicle's engine. Without proper lubrication, the car operates with increasing contact between its metal components causing premature wear. Over time this decreases vehicle performance levels and eventually prevents the car from operating properly. Trust us, servicing your car is important and totally worth the trip to our dealership. Plus, you don't want to risk your smokin' hot Ford slowly losing its great looks and great performance over not making a quick trip to the dealership.
So, if your Ford vehicle is ready for an oil change, now is the time to come into your local Ford dealership, Keith Hawthorne Ford of Belmont, where you'll receive top-notch assistance from our most trusted professionals. Not only will you be treated with respect by our very friendly and helpful staff, but you will also receive amazing service without one issue, and you will also get the best deals in town on any vehicle service needs.

Save time at the dealer today and schedule your appointment online, and find specials to save even more money, just click here!

---

And don't forget, if you're in the market for a new 2019 or the newest lineup of 2020 Ford vehicles, look no further than your local Ford dealership, Keith Hawthorne Ford of Belmont, home to the Keith Hawthorne Advantage and the best prices on all new and used cars, trucks, and SUVs!